Margaretha Henningsmith
(1862-1929)
Information about Individual
Locating information on Margaretha Henningsmith is problematic because her name is spelled so many different ways. For example:
Margaretha was born 12 October 1862 in Bavaria, Bayern, Germany. She married George Berg in 1882 and they emigrated from Germany in 1888.3 She was naturalized in 1895.
We have no record of Margaretha's literacy prior to the 1900 census, but at that time she could read, write, and speak English.
The high incidence of infant mortality was evident in her life. As of 1900, she had given birth to eleven children of whom only six had survived. By 1910, she had given birth to three more children--all of whom survived.
Margaretha and her husband lived on a farm in Williams Township, Bay County, Michigan. The 1910 census lists her occupation as farm laborer. Because this blank is frequently left blank for woman working at home, it is possible that she might have worked at someone else's farm as well as her own. In 1900, the occupation section is left blank. In 1920, he occupation is listed as "none." On other records, she is listed as a housewife.
On 25 October 1929, Margaretha died of Chronic Myo Caraditits.
1The death certificate actually lists her name as Margretta Berg whose father was George Henwgswirth.
2Josephine "Sophie" Hermann first married George Lawrence Berg. Then, after his death, she married his brother Joseph.
3The 1900 census lists the date of arrival as 1887, but the later date appears on the 1910 census and the 1920. On his passport application, George Lawrence Berg lists the date of his father's immigration as 1888. Although couples did not always immigrate together, other evidence suggests that this is the case for Margartha and her husband.
Photo Gallery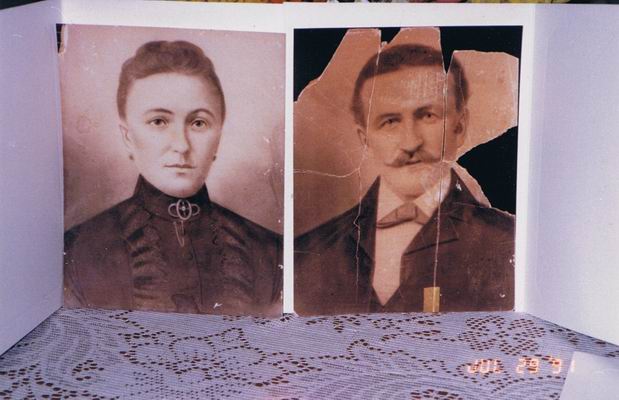 Mararetha Henningsmith and George Berg.
For More photographs
Documents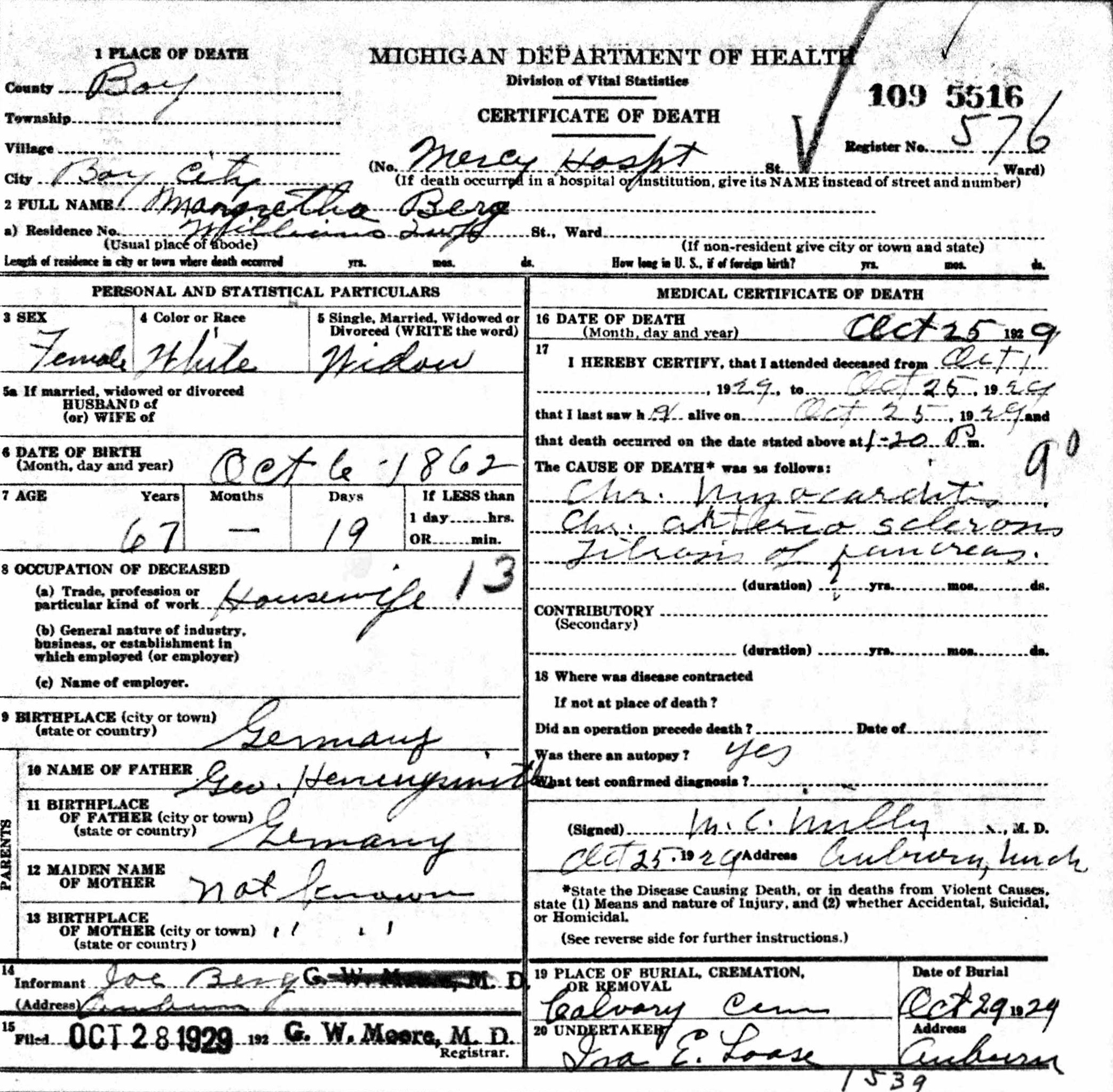 Margaretha Hemminsmith's death certificate.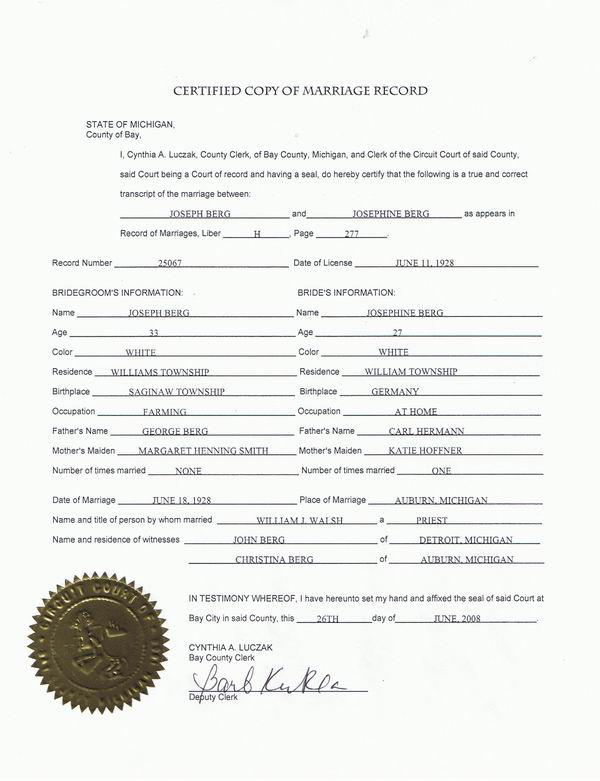 Joseph Berg and Josephine Herman marriage certificate.
For More Documents
Census Records
Stories