George Berg
(1858-1927)
Information about Individual
George Berg was born on 17 December 1858 in Bavaria, Bayern, Germany. He married Margaretha Henningsmith in 1882.
In 18881, George and Margaretha emigrated from Germany to the United States where they settled in Michigan. A family story tells us:
Having been unfairly gypped out of their last five dollar coin when they arrived at the train station in Bay City, Michigan, George and Margaretha found themselves in a foreign country, penniless, and barely able to speak the language. Furthermore, the individual who was to meet them at the train was nowhere to be found.

A stranger who spoke German secured George and Margaretha a position working on a farm. Eventually, members of the community helped them purchase their own farm in Williams Township, Bay County, Michigan.2
We do not know his literacy prior to what was recorded in the 1900 census. But, by that year, he was able to read, write, and speak English.
George became a naturalized citizen in 1895.
In both 1903 and 1906, George borrowed money from Margaret Helmreich to purchase farmland. More information about Margaret Helmreich's relationship to the German immigrant community can be found in "Greatgrandparents George and Margaretha Berg."
George remained a farmer in Williams Township until his death of influenza in 1927. He was a member of St. Joseph's Catholic Church in Auburn. He was also a member of the A.U.V.3 in Frankenlust, Michigan.
Funeral services where held at St. Joseph Catholic Church. Interment was in Calvary Cemetery in Kawkawlin, Michigan with Fr. William Walsh officiating.
1The 1900 census lists the date of arrival as 1887, but the later date appears on the 1910 census, the 1920 census, and George Lawrence Berg's passport application.
2Family tradition is the only documentation I have for this story.
3Membership in the A.U.V. is mentioned in George's obituary, but I am not sure what the initials stand for.
Photo Gallery
George Berg and Margaretha Henningsmith with family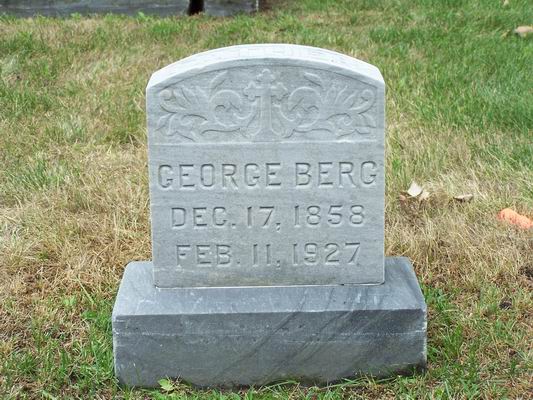 George Berg's grave.
For More photographs
Documents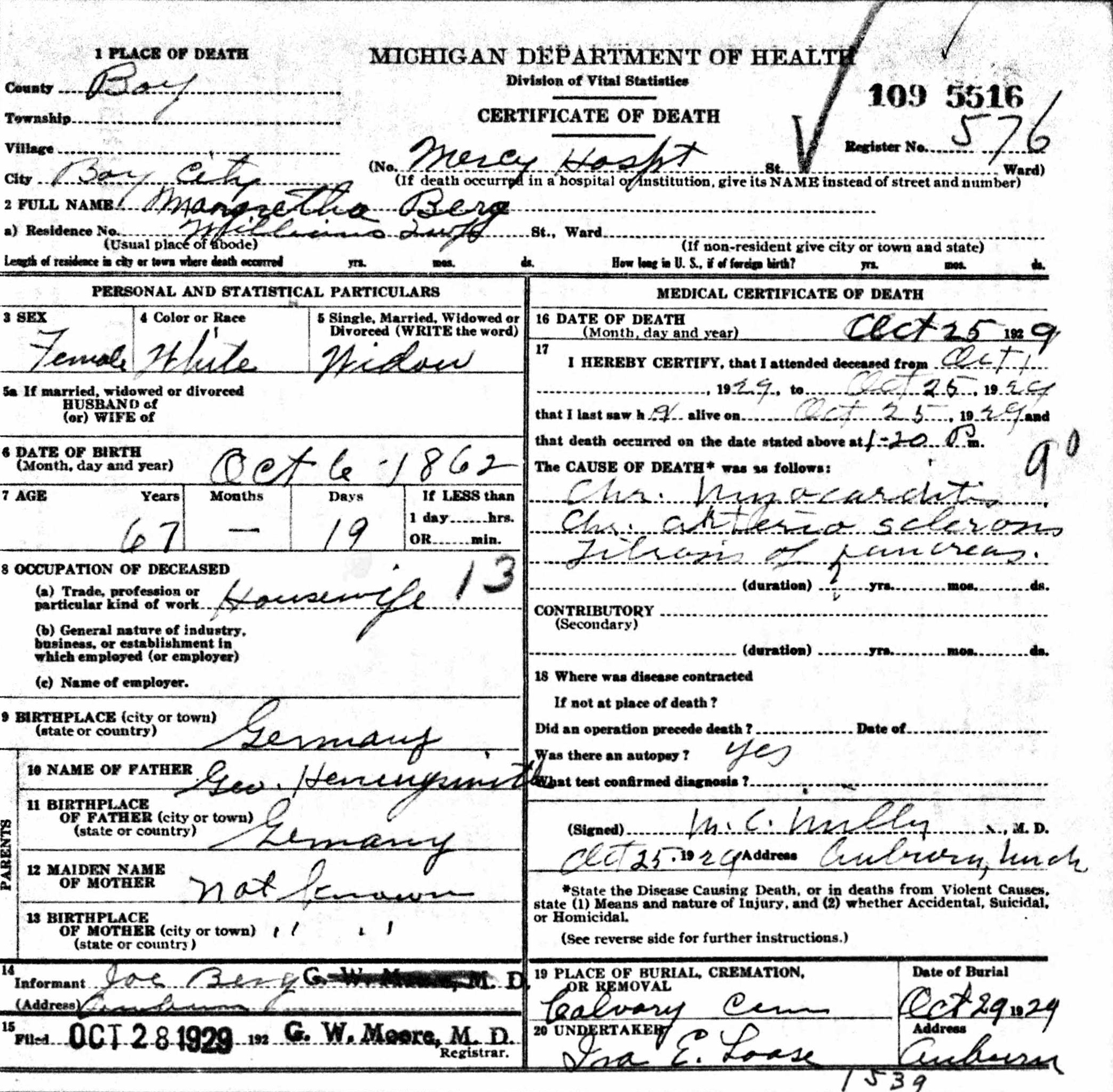 Margaretha Hemmingsmith's death certificate.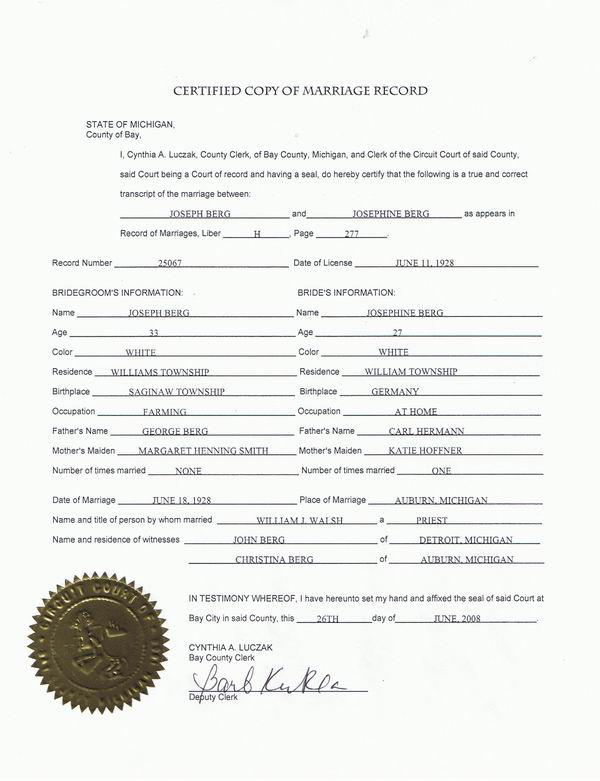 Joseph Berg and Josephine Herman marriage certificate.
For More Documents
Census Records
Stories