Emma Johanna Ehmann
(1896-1970)
Information about Individual
Emma Ehmann was born in Auburn, Michigan on 21 October 1895. According to the 1910 census, she was employed as a farm laborer on the family farm.
On 22 August 1927, Emma married Ferdinand Berg. Their Catholic ceremony was officiated by Fr. William Walsh. Emma would eventually become affiliated with the Lutheran Church. In 1930, she, her husband, and oldest son Calvin Berg were living on the farm of her father.
In 1934, she and her husband moved to Unionville, Michigan. Their home was located at 6577 Center Street. Ferdinand died in 1942. Emma continued to live in their Center Street home until her death.
Emma died in Lapeer County General Hospital on 24 September 1970. She was buried on September 26 in Blessed Virgin Mary Cemetery in Sebewaing, Michigan. The Reverend Harold Schlicker officiated.
Photo Gallery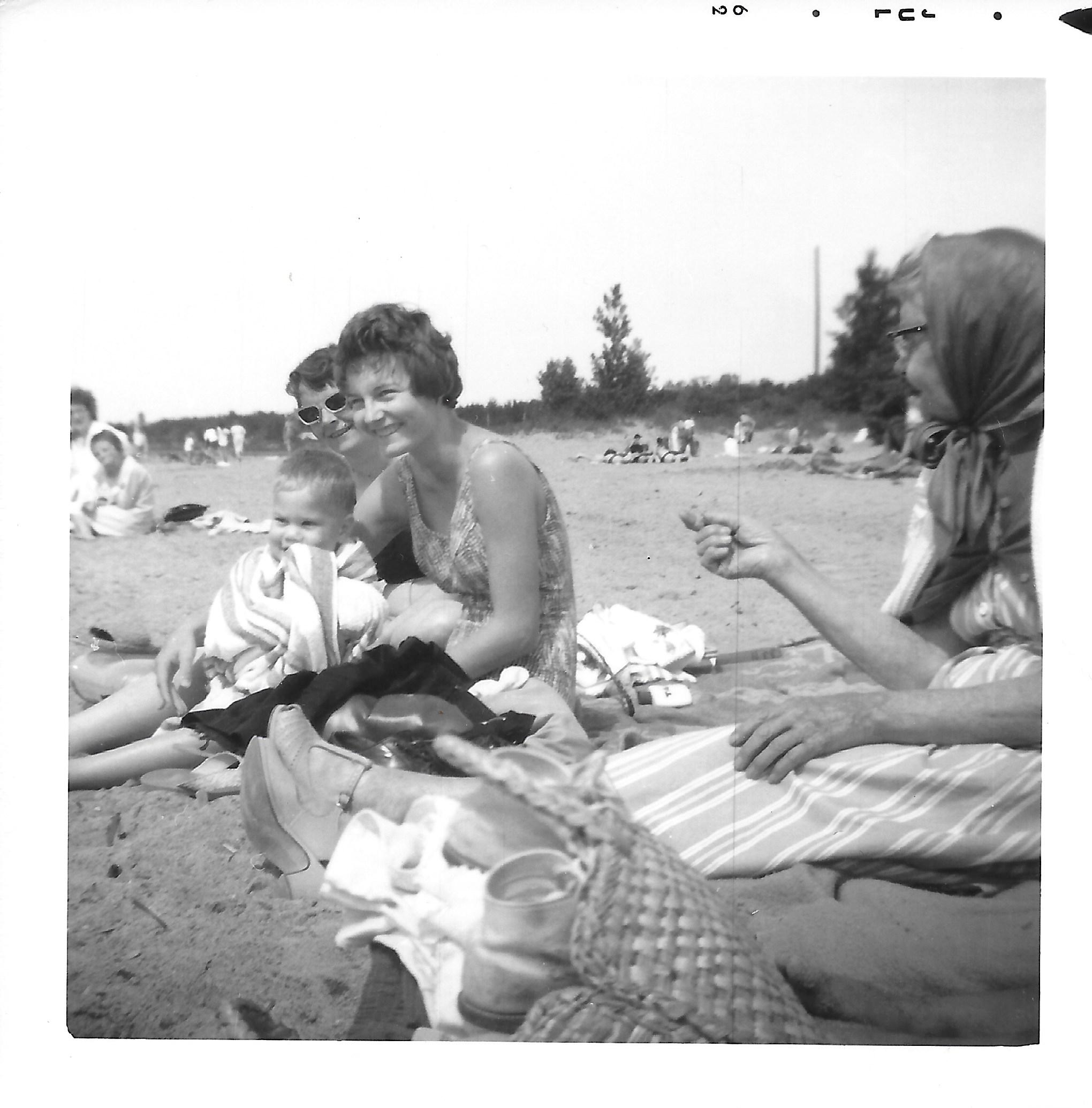 Ruth Nichols, Sherry Nichols, and Emma Ehmann at the beach. Christopher Berg is in Sherry's lap. July 1962.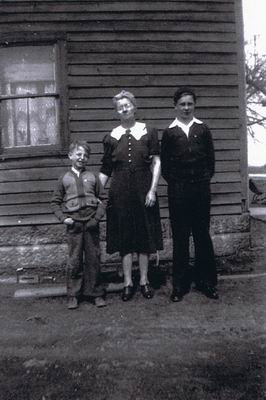 Lorain Berg, Emma Ehmann, and Calvin Berg outside their home at 6775 Center Road, Unionville, Michigan. c. 1941-1942.
For More photographs
Documents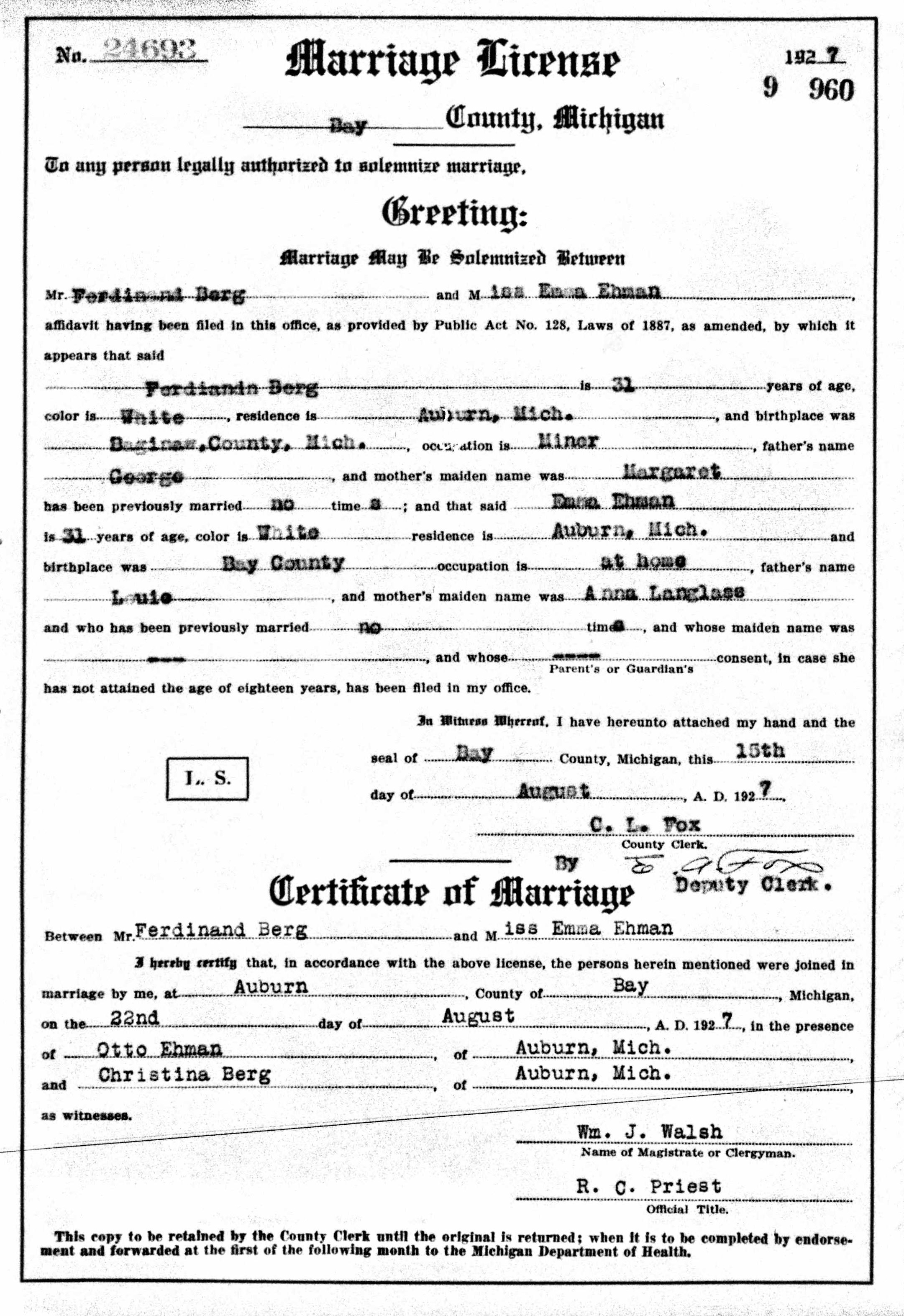 Marriage License for Ferdinand Berg and Emma Ehmann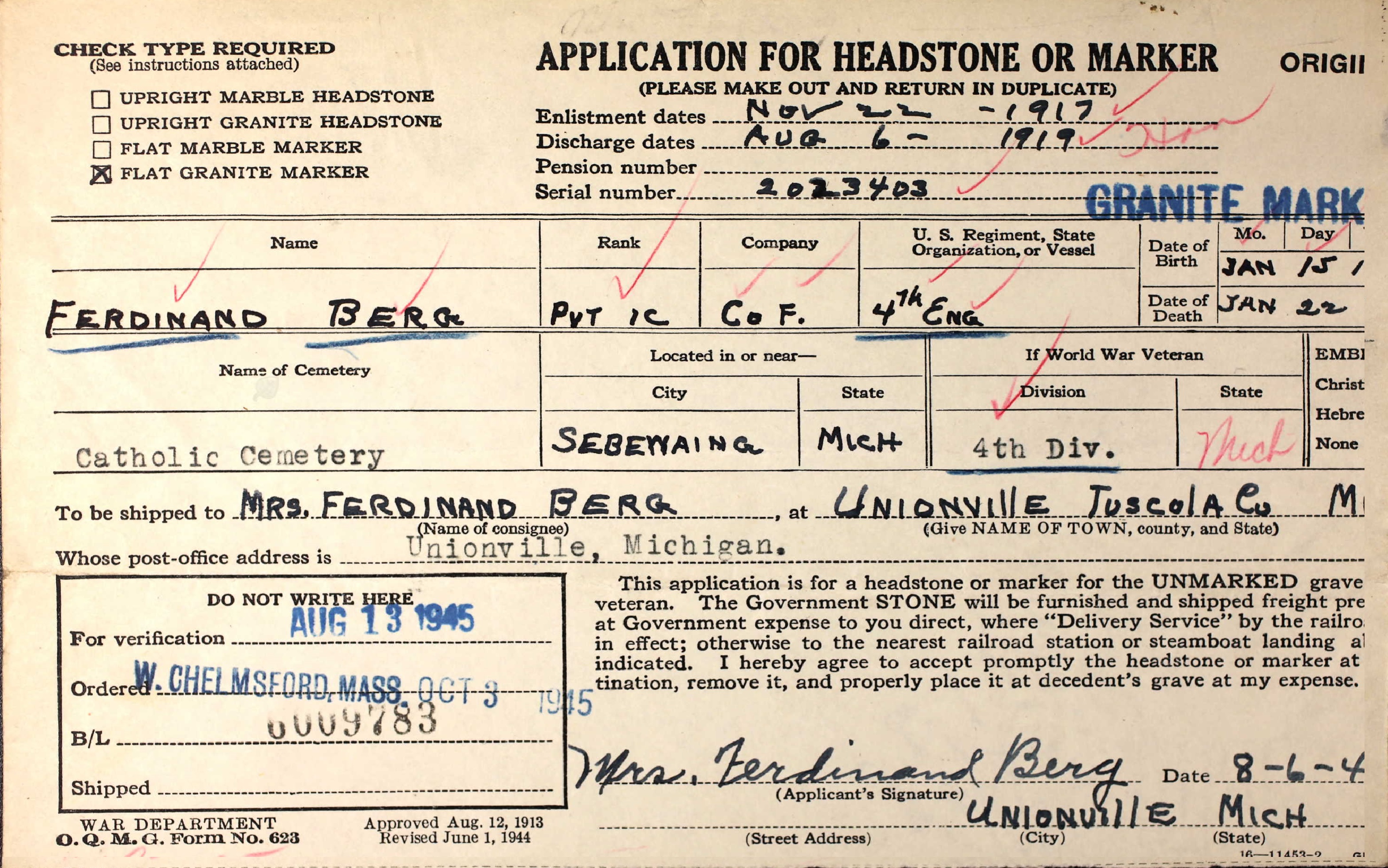 Application for military headstone for Ferdinand Berg.
For More Documents
Census Records