Catherine Cliper
(0000-0000)
There are several individuals who could be this individual. Because I am still trying to find information to confirm which—if any—if these individuals is our relative, I can only confirm that she was born in Germany and married to John Ehmann.
Information about Individual
Catherine Cliper was born in Germany. She married John Ehmann.
Documents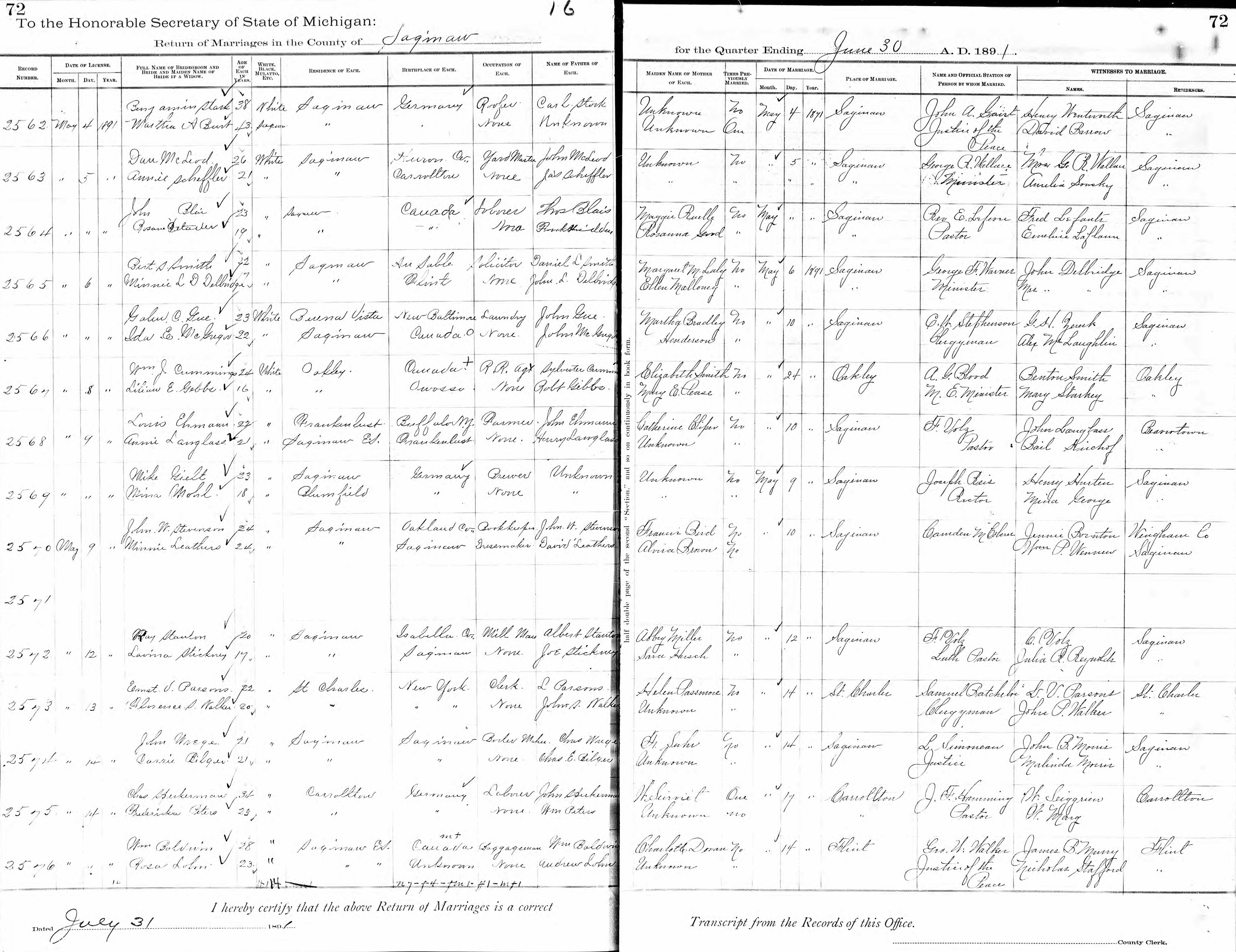 Marriage information for Louis Ehmann and Anna Langlass.