Anne Helen Yourishin
(1921-2002)
Information about Individual
Anne Helen Yourishin was born in Hazleton, Pennsylvania on 29 July 1921. On 24 November 1951, Anne married Frank Joseph Hagar.
By 1954, Anne and her family were living in Newburgh, New York. At some point, Anne lived in New Jersey which is the state from which her social security number was issued. Her number was 136-20-6718.
Anne died on 8 January 2002 in Georgetown, South Carolina.
Documents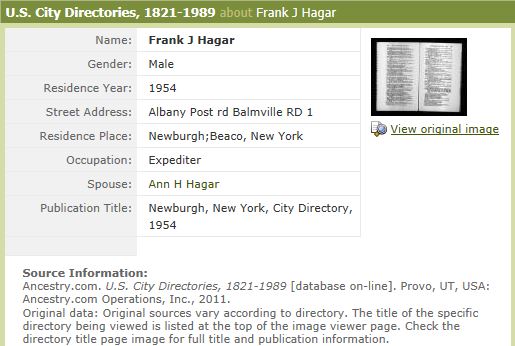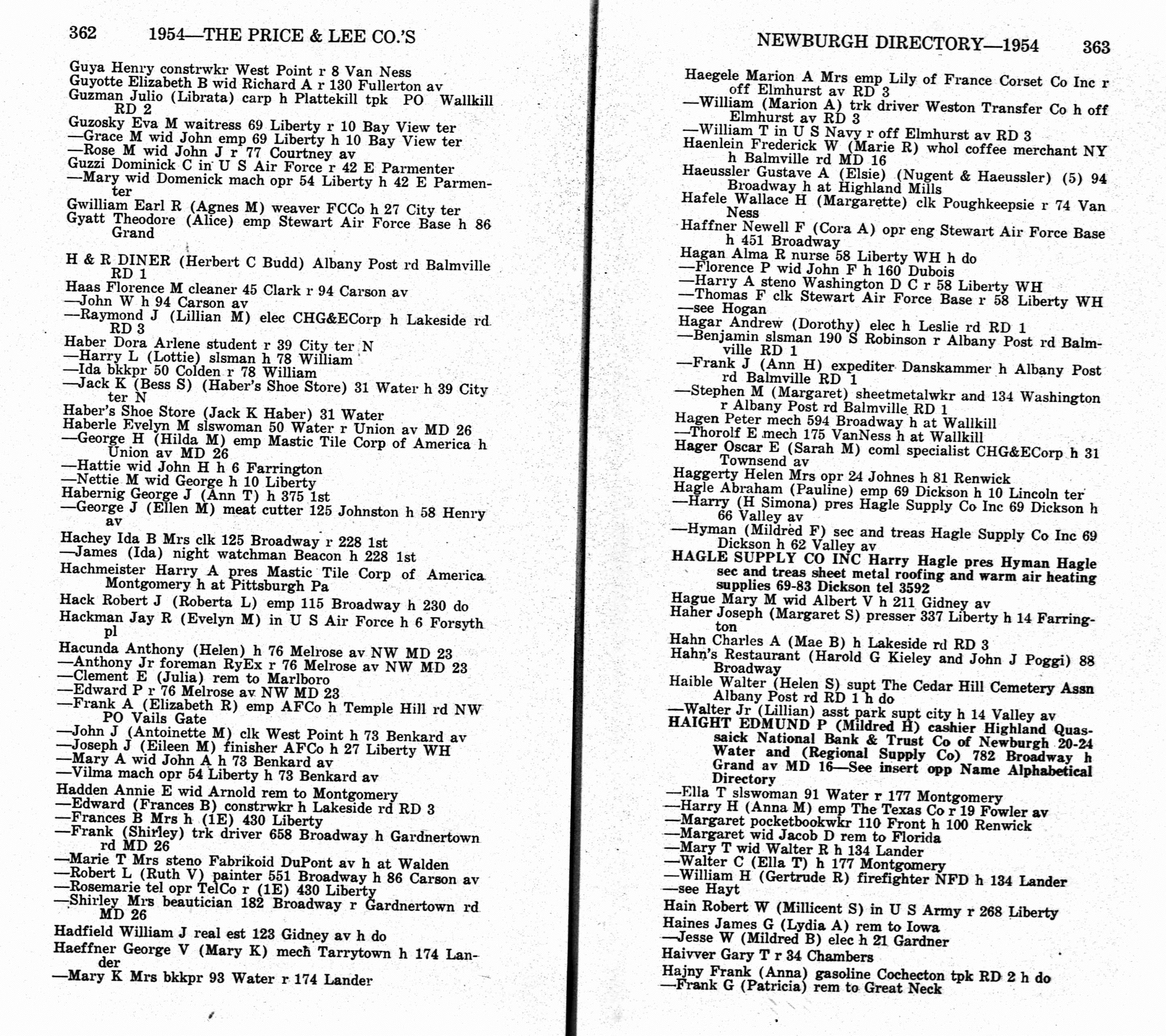 City Directory information for Frank Joseph Hagar and Anne Helen Yourishin, 1954.