Frank Pratt Wilcox
(1854-1918)
Information about Individual
Frank Pratt Wilcox is the grandfather of Rachel Wilcox Liberacki (1909-1990), Asa Nelson Wilcox (1927-1998), Richard Cederwall (b. 1923), and Frank Arvid Cederwall (b. 1924).
Frank Pratt Wilcox was born in Michigan on 12 March 1854; most likely in Barry County. In 1860, he was living in Hope, Michigan.
By 1870, Frank and his family had moved to Assyria, Michigan. Still living with his parents, he was working as a farmer.1 In 1880, he was still farming with his parents.
Sometime between 1870 and 1876, Frank married Olive Marie Hall. By 1900, he owned his own farm in Hastings, Michigan. The 1900 census listed his occupation as teamster and the 1910 census indicated he was a farm laborer.
On 11 June 1905, Olive Hall Wilcox died. The following year, on 17 October 1906, Frank married Carrie Cruso Kettles.
On 1 September 1912, Frank married Ellen Wilbur.
Frank died in 1918. He was buried in Cedar Creek Cemetery which is located in Hastings, Michigan.
1The 1870 census lists a 17 year old farm laborer named Frank P. Wilcox as living in the home of Isaac and Elmira Stanton in Johnson, Michigan. Because both Johnstown and Hastings are in Barry county and I cannot locate any other records for a second Frank P. Wilcox, it is possible that this is the same person as our relative; that he had been counted twice by the census.
Photo Gallery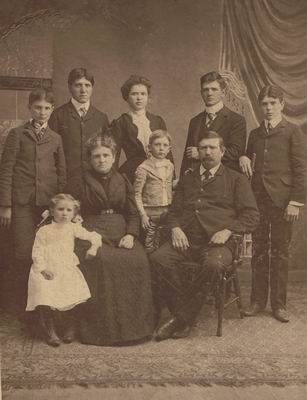 Back Row: Volney Wilcox, Asa N. Wilcox, Maude Wilcox, Harry Wilcox, Frank Wilcox. Front row: Maude Wilcox, Olive Hall, Carl Wilcox, Frank Prat Wilcox.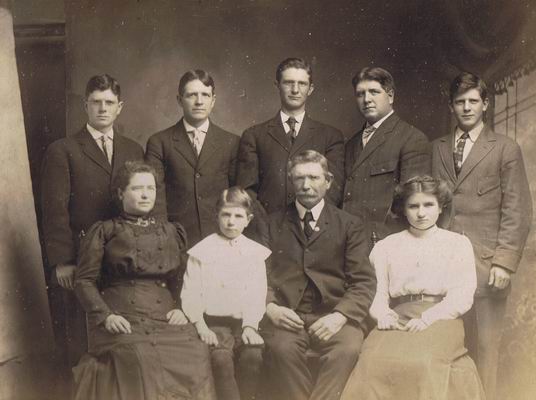 This photograph of Frank Pratt Wilcox and his children was likely taken at the funeral of his wife Olive Hall. Back row: Volney Wilcox, Christopher Wilcox, Harry Wilcox, Asa N. Wilcox, Frank Wilcox. Front row: Maude Wilcox, Carl Wilcox, Frank Prat Wilcox, Mabel Wilcox.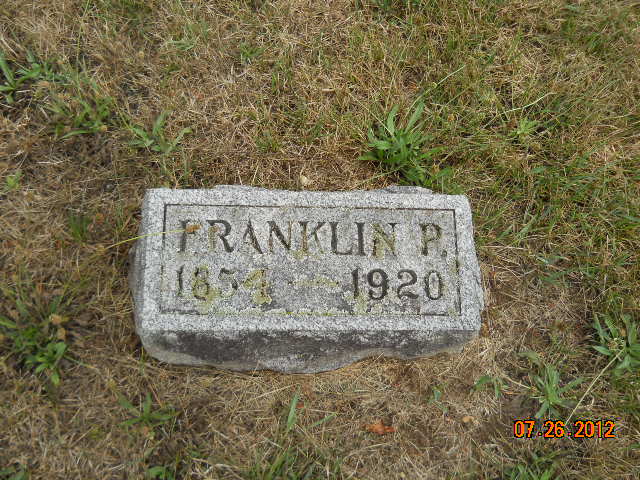 Gravestone for Frank Prat Wilcox
Documents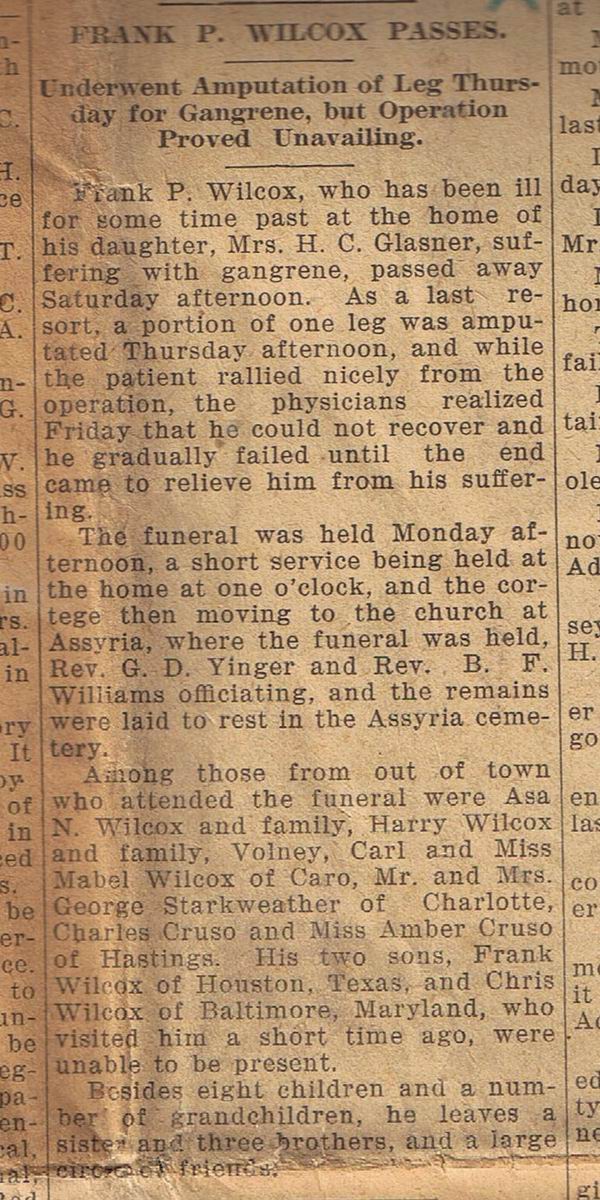 Obituary for Frank Prat Wilcox published on 9 May 1947 in the Tuscola County Advertiser.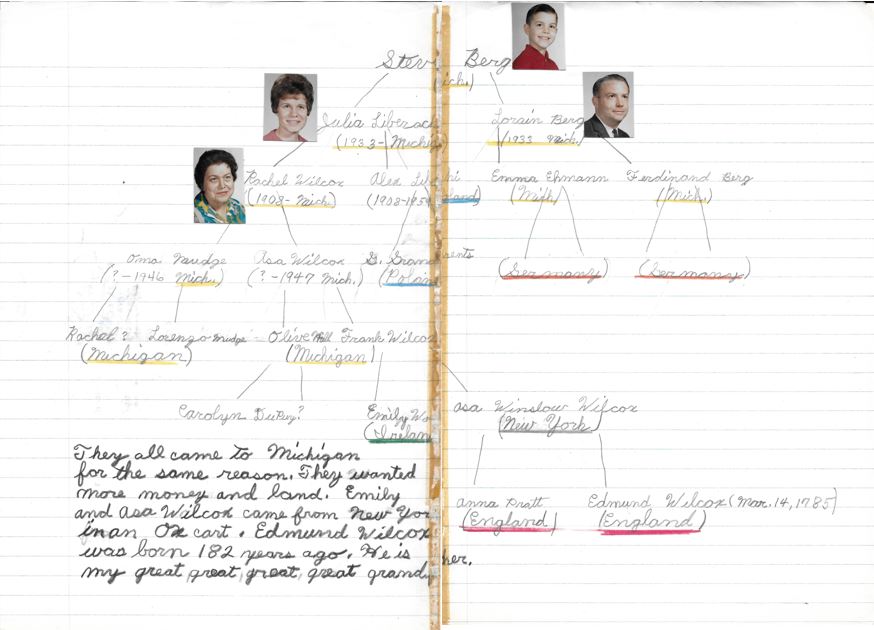 Genealogy Tree created by Steven L. Berg.
For More Documents
Census Records