Edmund Wilcox
(1785-1866)
Although I believe the secondary sources that indicate that Asa Wilcoxson is Edmund Wilcox's father, I have not been able to locate a primary source to document this relationship.
Parents

Spouse

---

Children

Elvira Wilcox
Edmund Wilcox
Louis V. Wilcox
Anna Wilcox
John Miner Wilcox
David Pratt Wilcox
Minerva Wilcox
William Wilcox
Asa J. Wilcox
Sarah F. Wilcox
Asa Winslow Wilcox
Otis Wilcox
Hiram T. Wilcox

---

Elias S. Wilcox
Mary E. Wilcox
Marcus Wilcox
Information about Individual
According to the 1850 census, Edmund Wilcox was born in Connecticut on 17 March 1785.
Edmund married Anna Pratt on 4 March 1807. Sometime after Anna died in 1832, he married Sarah Stone. By 1850, he was living in Clarendon, New York where his name also appears on the 1855 and 1865 New York censuses.
In 1860, Edmund's real estate was worth $2,520 and his personal estate was valued at $497.
Photo Gallery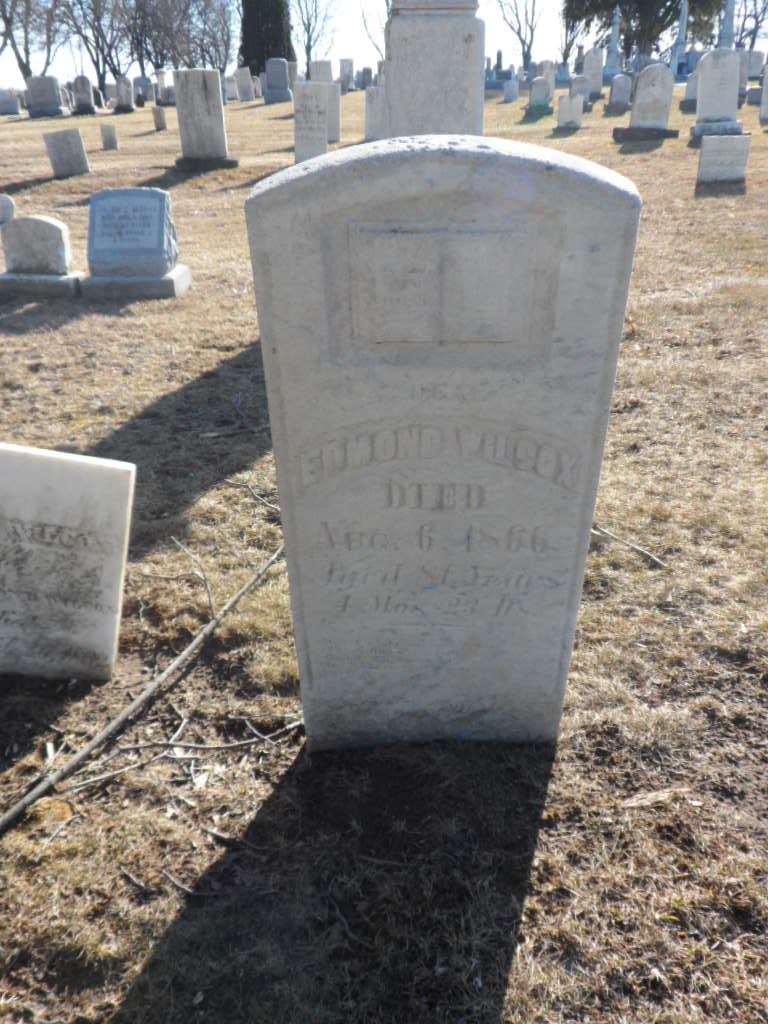 Gravestone for Edmund Wilcox. Photo credit: Frederick Porter, Find a Grave.
Documents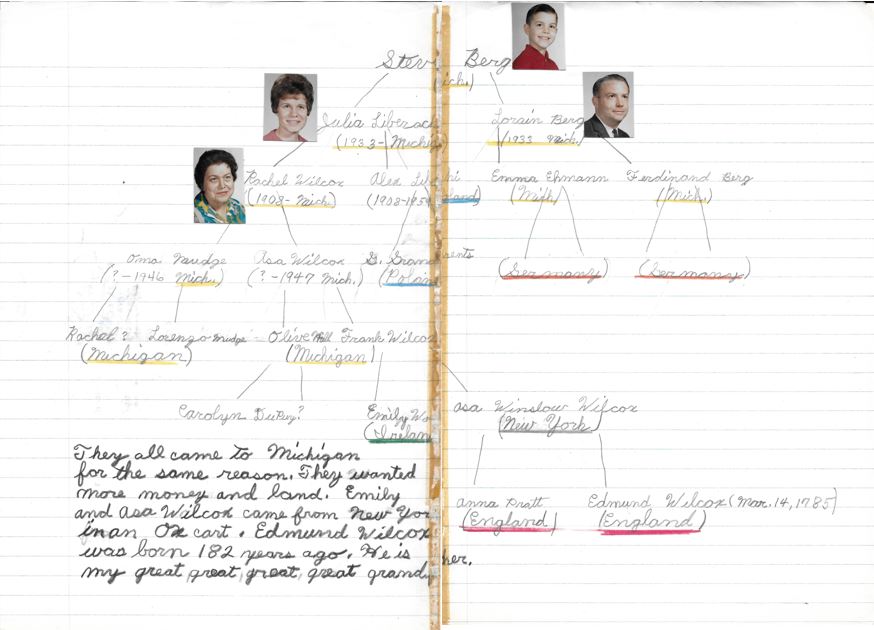 Genealogy Tree created by Steven L. Berg. c. 1966.
Census Records
Library