Asa Winslow Wilcox
(1828-1894)
Information about Individual
Asa Winslow Wilcox was born in New York state on 25 August 1828.
Prior to 1850, he married Emily Nichols Wood. In 1850, he and his wife were living in Clarendon, New York where Asa worked as a farmer.
By 1860, Asa and Emily had moved to Assyria, Michigan where he lived an worked as a farmer for the rest of his life.
On 1 July 1863, Asa's name appears on a list of men eligible for the draft. However, he did not serve in the Civil War.
Asa was involved in community service. On 22 March 1867, Asa was nominated by Governor Henry H. Crapo as Notory Public; a nomination that was unanimously approved by the Senate. In 1879, he was one of nine school directors. That year, the school district had expenses of $1,874 for 443 school aged children.
Asa's wife died in 1893. Thirteen months later, on 22 May 1894, Asa died.
Photo Gallery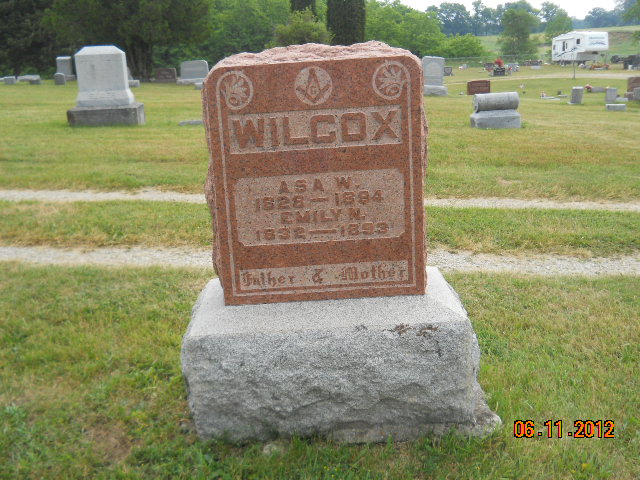 Gravestone for Asa W. Wilcox and Emily Wood. Photo Credit: Joyce Foondle, Find a Grave
Documents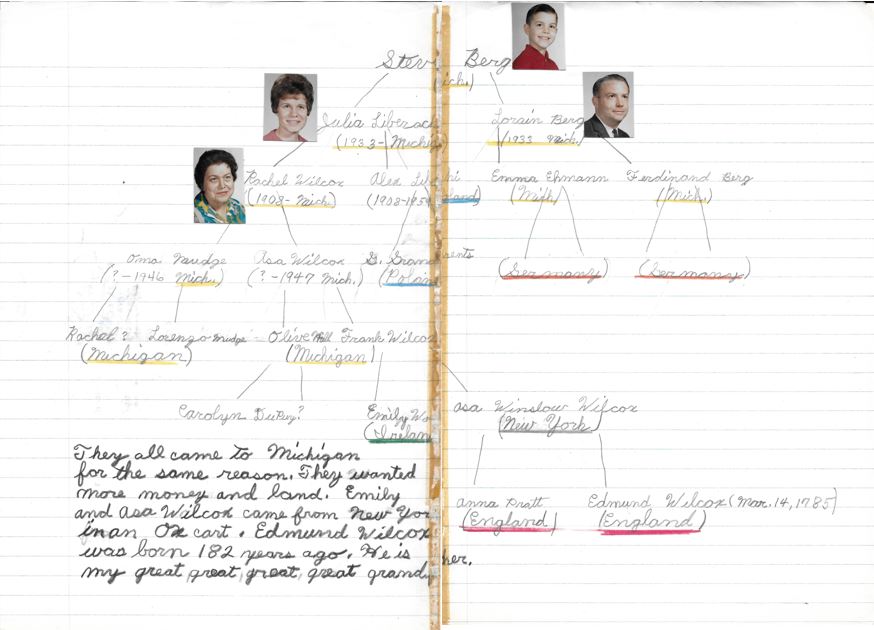 Genealogy Tree created by Steven L. Berg. c. 1966.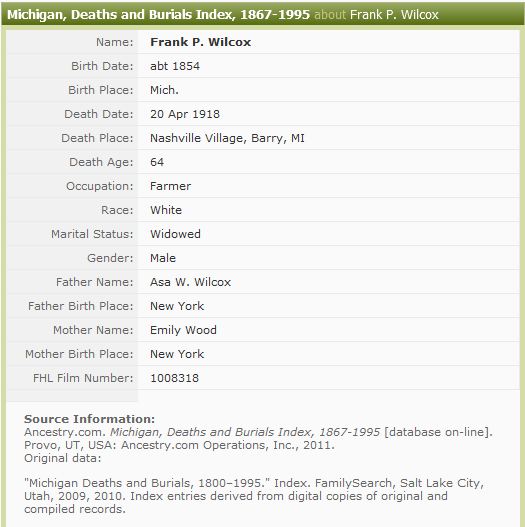 Death information for Frank Pratt Wilcox.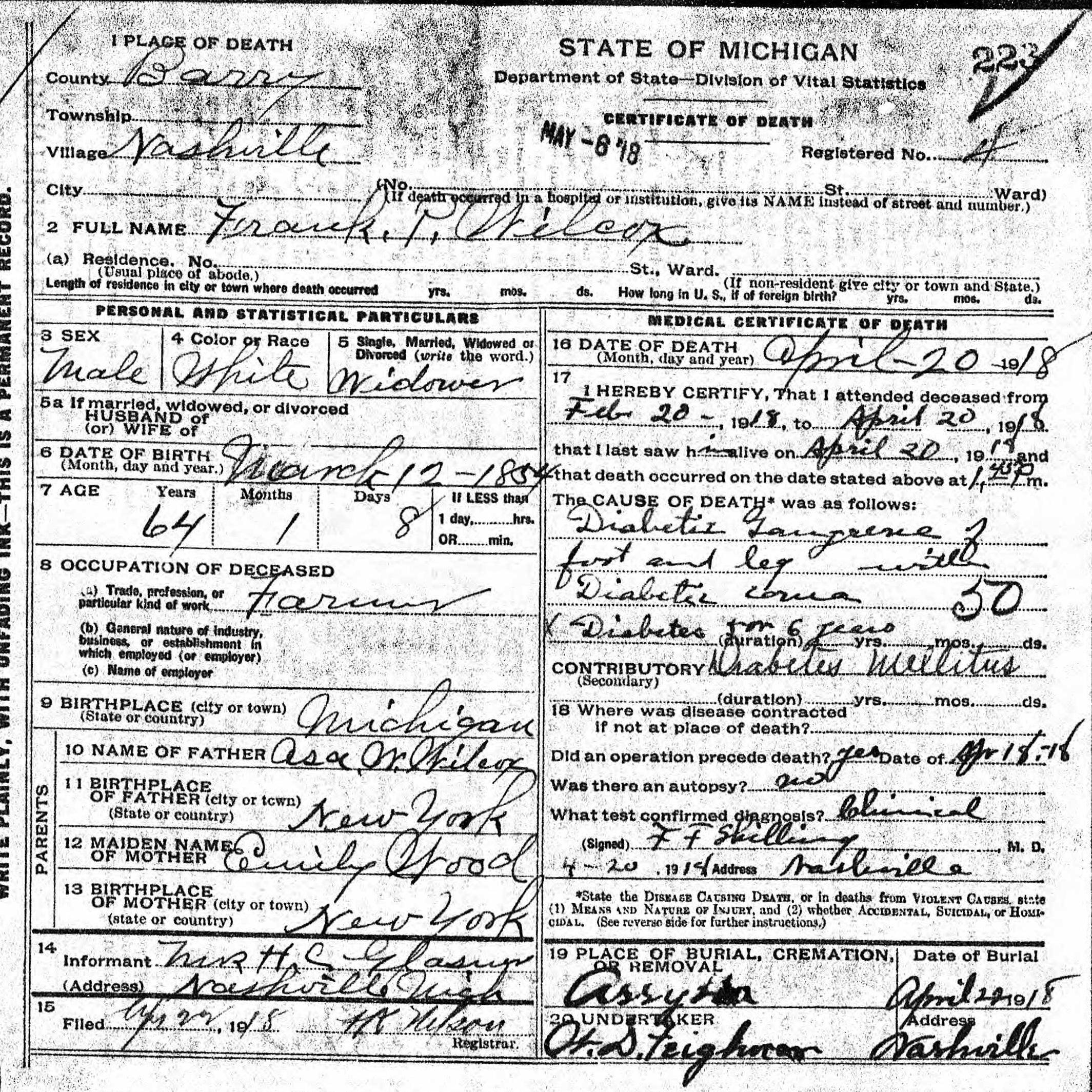 Death certificate for Frank Pratt Wilcox.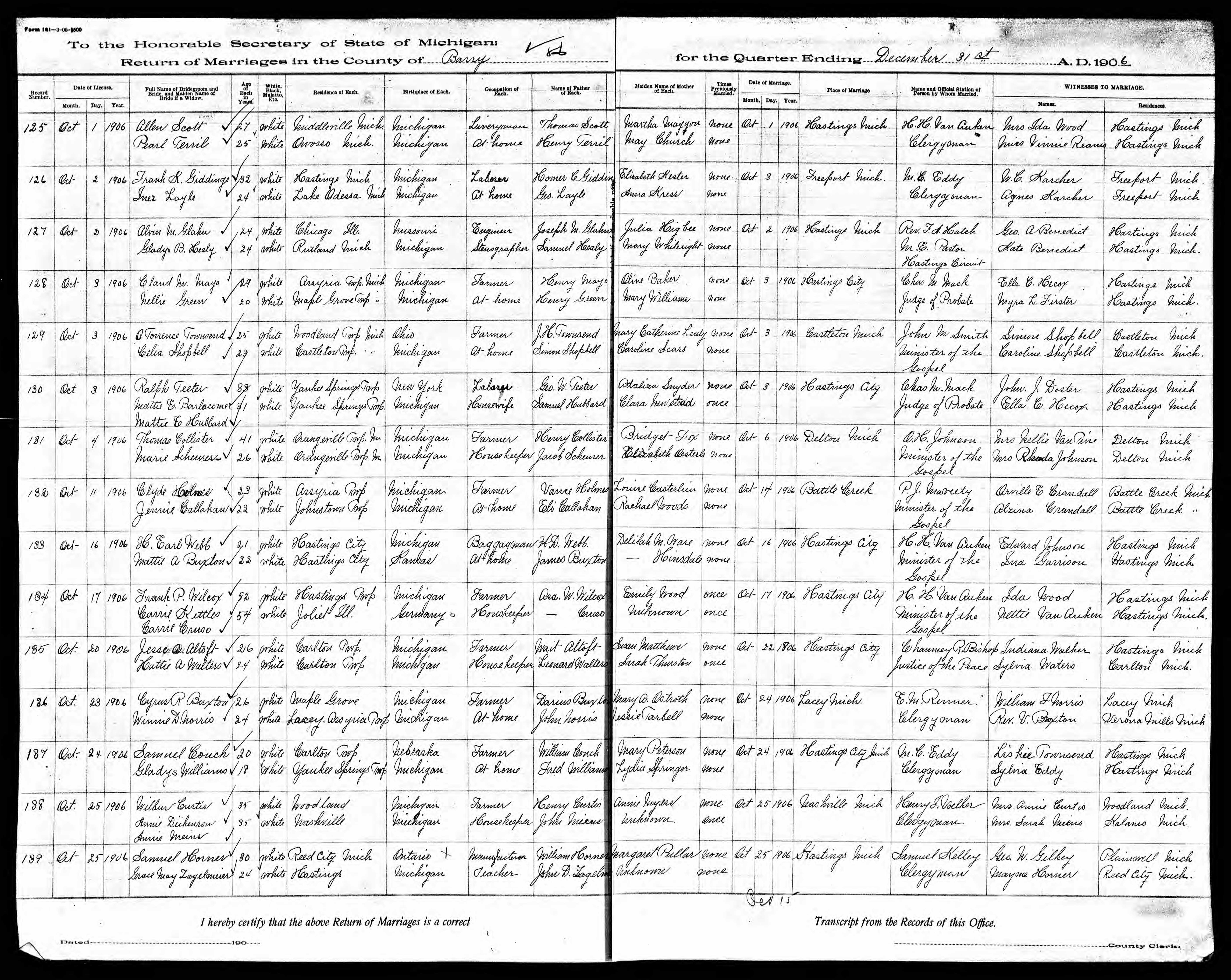 Marriage record for Frank Pratt Wilcox and Carrie Kettles.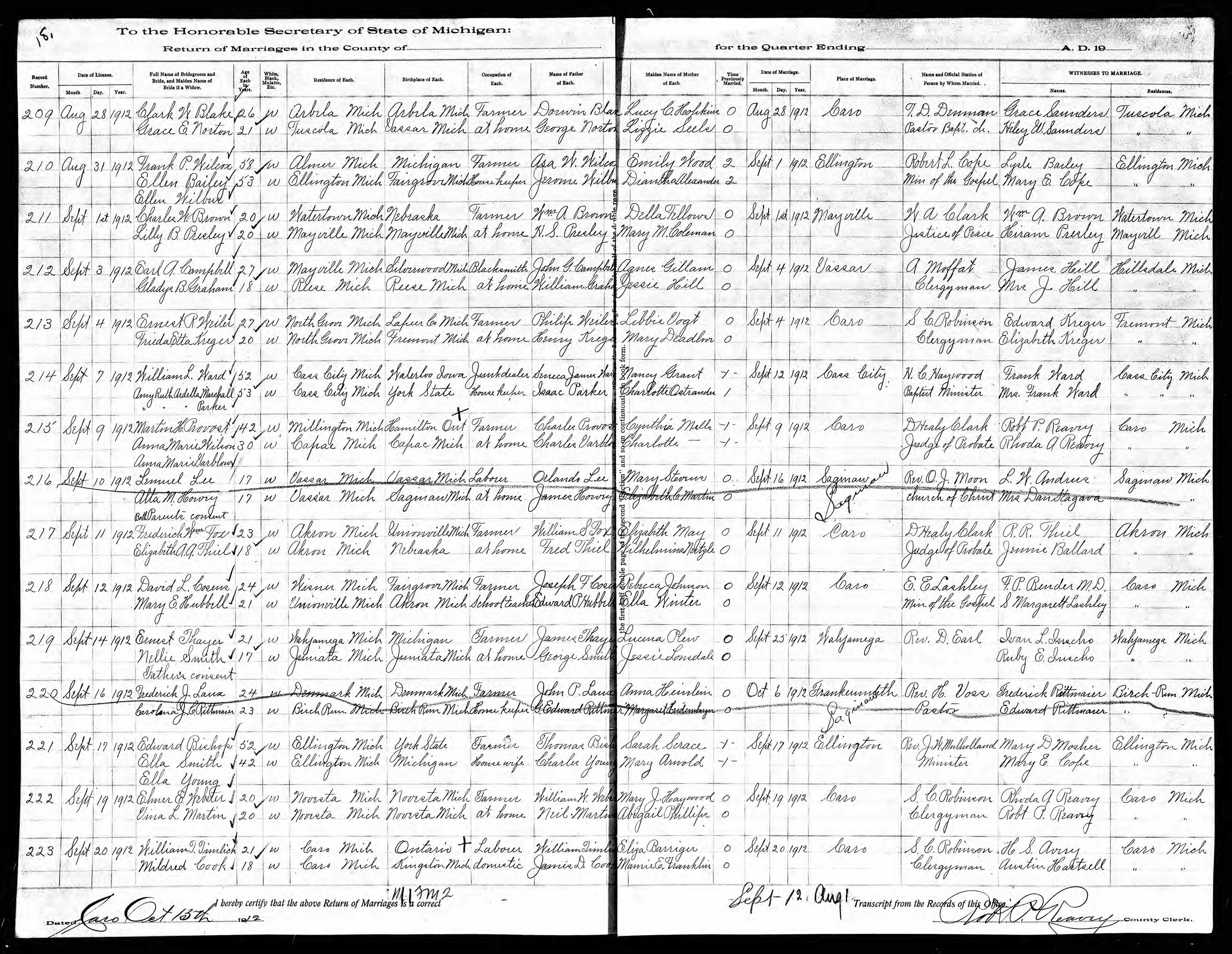 Marriage record for Frank Pratt Wilcox and Ellen Wilbur.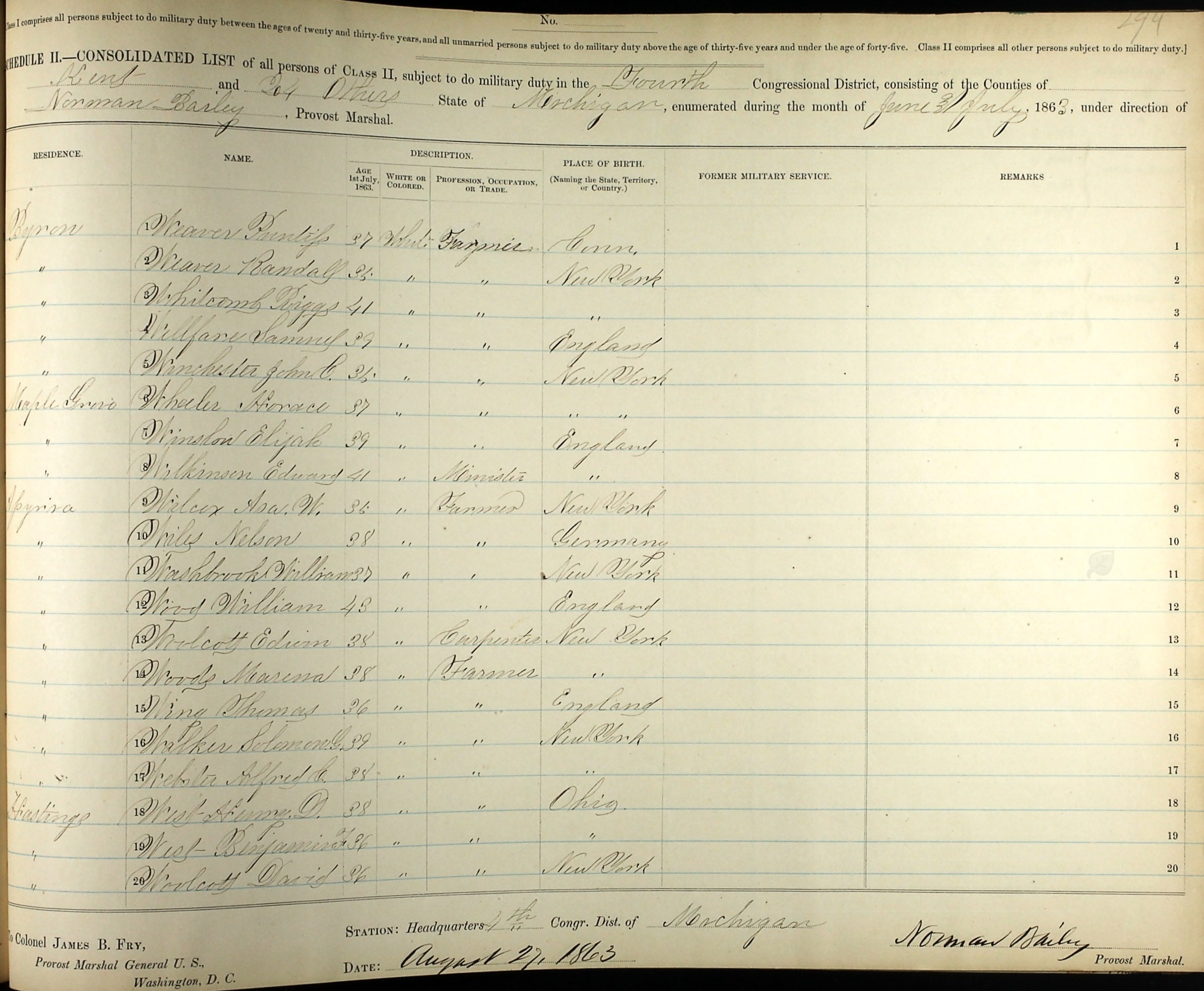 Asa W. Wilcox Civil War draft registration.
Census Records
Library