Abigail Washburn
(1745-c. 1816)
SPECIAL NOTES
Parents

Solomon Washburn
Martha Orcutt

Spouse

Children

Naomi Hyde
Ruth Hyde
Eliphalet Hyde
Timothy Hyde
Lucy Hyde
Ebenezer Hyde
Elijah Hyde
Information about Individual
Abigail Washburn was born in Stafford, Connecticut on 7 July 1745. She married Eliphalet Hyde in Whitingham, Vermont during 1774. She died before 1816 in Pittstown, New York.
Documents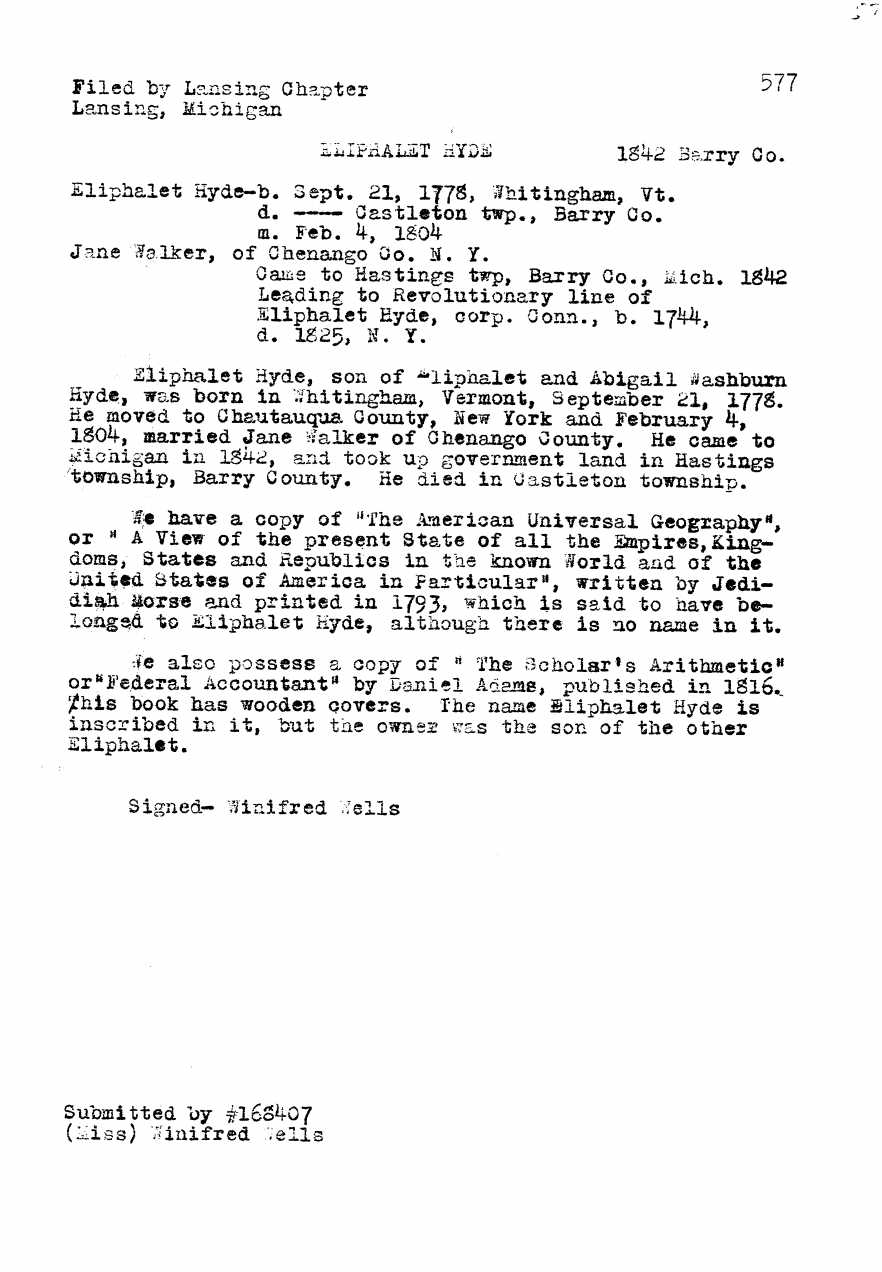 Biographical sketch of Eliphalet Hyde, Jr. from Michigan pioneer experiences, 1710-1880: With Genealogical Data and Anecdotes. np: The Society, 1933. p. 577.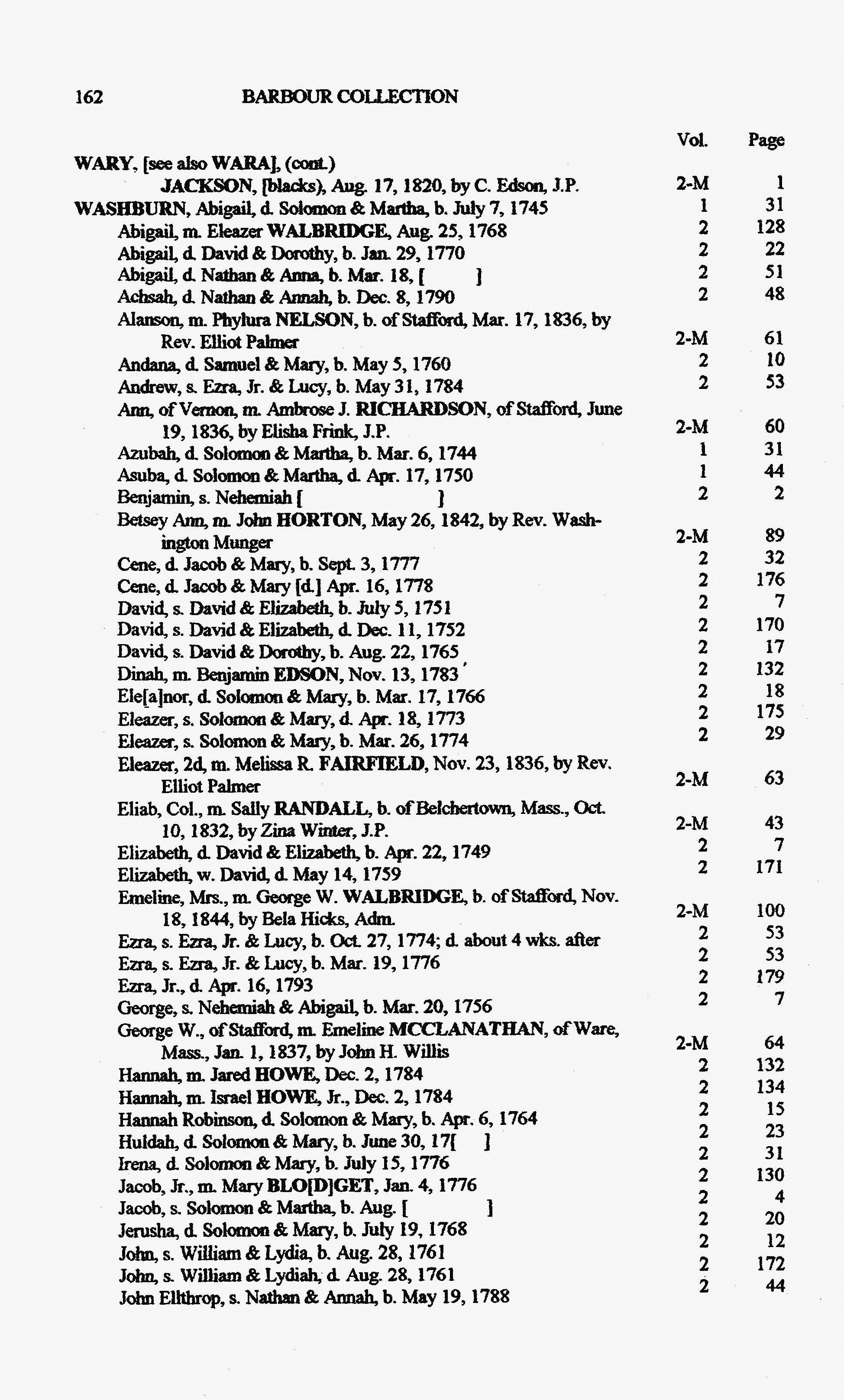 Birth information for Abigail Washburn.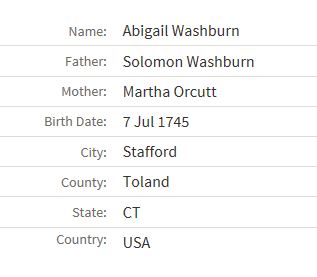 Information for Abigail Washburn.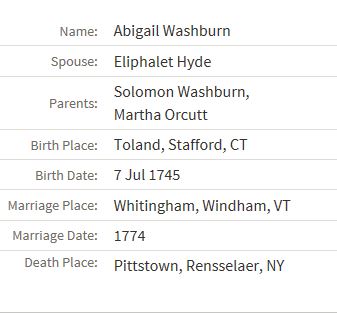 Information for Abigail Washburn.
Library
Beauchamp, W. M. Revolutionary Soldiers Resident or Dying in Onondaga County, NY with Supplementary List of Possible Veterans based on a Pension List of Franklin H. Chase, Syracuse, NY. Syracuse, NY: McDonnel, 1912. 238.

Walworth, Reuben H. Hyde Genealogy; or the Descents, the the Female as well as in the Male Lines, from William Hyde, of Norwich, with Their Places of Residence, and Dates of Birth, Marriages, & c. and Other Particulars of Them and Their Families and Ancestry. Vol. 1. Albany, NY: J. Musell, 1864. p. 76.