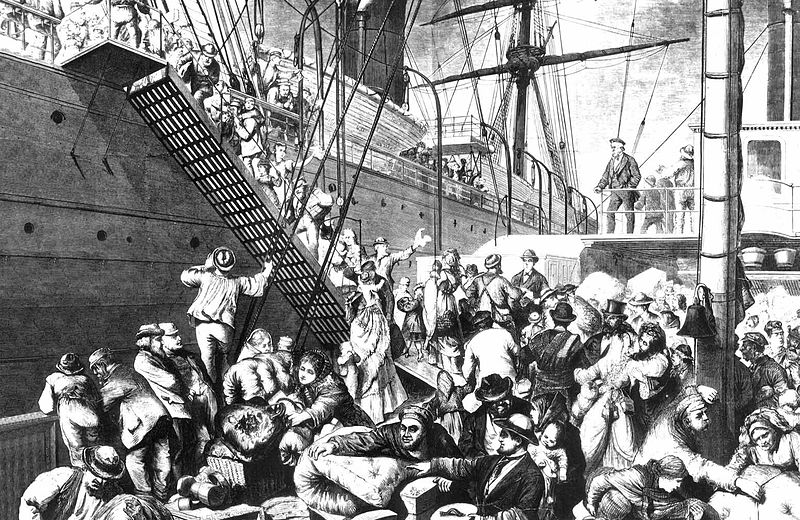 "From the Old to the New World" which was published in Harper's Weekly on 7 November 1874, the same year that Moritz Uhlmann immigrated to the United States, shows German emigrants boarding a ship from Hamburg to New York.

Moritz Wilhelm Uhlmann
(1841-1925)
Moritz Wilhelm Uhlmann is the great grandfather of Ursula Danes Berg (1942-).
Moritz Uhlmann was born in Saxony on 17 November 1841. He was married about 1866. While living in Germany, he was a baker.
He emigrated from Germany in May 1874. Leaving from Hamburg on the Goethe1, with his wife and at least one of his children2, the family arrived in New York on May 26. He was naturalized in 1894.
Moritz and his family settled in Kochville, Michigan where, in 1880, he was working as a farm laborer. By 1910, he changed his occupation to brink layer and was living in Bay City, Michigan with his daughter Anna and her husband David Hartnet. By 1920, he was living in Bangor, Michigan with his daughter Mary and her husband Henry Miller. The 1920 census listed his occupation as "none."
We known that Moritz could read and write.
Moritz died in Bay City, Michigan on 27 April 1925.