Clarence J. Uhlmann
(1904-1985)
Information about Individual
Clarence Uhlmann was born in Houghton, Michigan on 3 October 1904. It is not clear from my records, but Houghton is likely the county in which he was born; not the city. In 1910, he was living in Hancock which is located in Houghton County, Michigan.
By 1924, he was living in Bay City, Michigan. His address was 914 Woodside Avenue. By 1929, he had moved to 941 Borton Avenue in Essexville, Michigan.
On 11 August 1931, Clarence married Christine Berg in Bce Bay City, Michigan. By 1933, they were living at 200 Main Street. Clarence was working as a carpenter.
By 1935, Clarence and Christine moved to 1020 Nebbobish, Essexville, Michigan where they would live for the rest of their lives. Clarence was working at Defoe Shipbuilding company where he would continue to work at least until 1969.
According to the 1940 census, Clarence had completed fifth grade and had worked as a saleman the previous year. His income for 1939 was listed as $1,205.
Clarence died in Essexville, Michigan on 14 April 1985.
Photo Gallery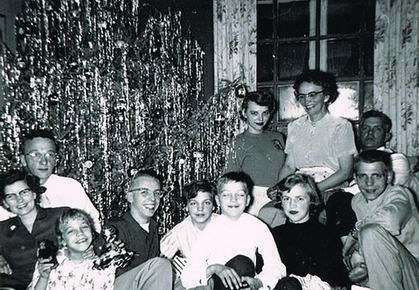 Back Row: Marjorie Uhlmann, Christine Berg, Clarence Uhlmann. Front Row: James Green, unknown woman, Angela Uhlmann, Lyle Uhlmann, Mary Ann Uhlmann, John Uhlmann, Rosalie Uhlmann, and Clarence "CJ" Uhlmann. Christmas 1951.
Documents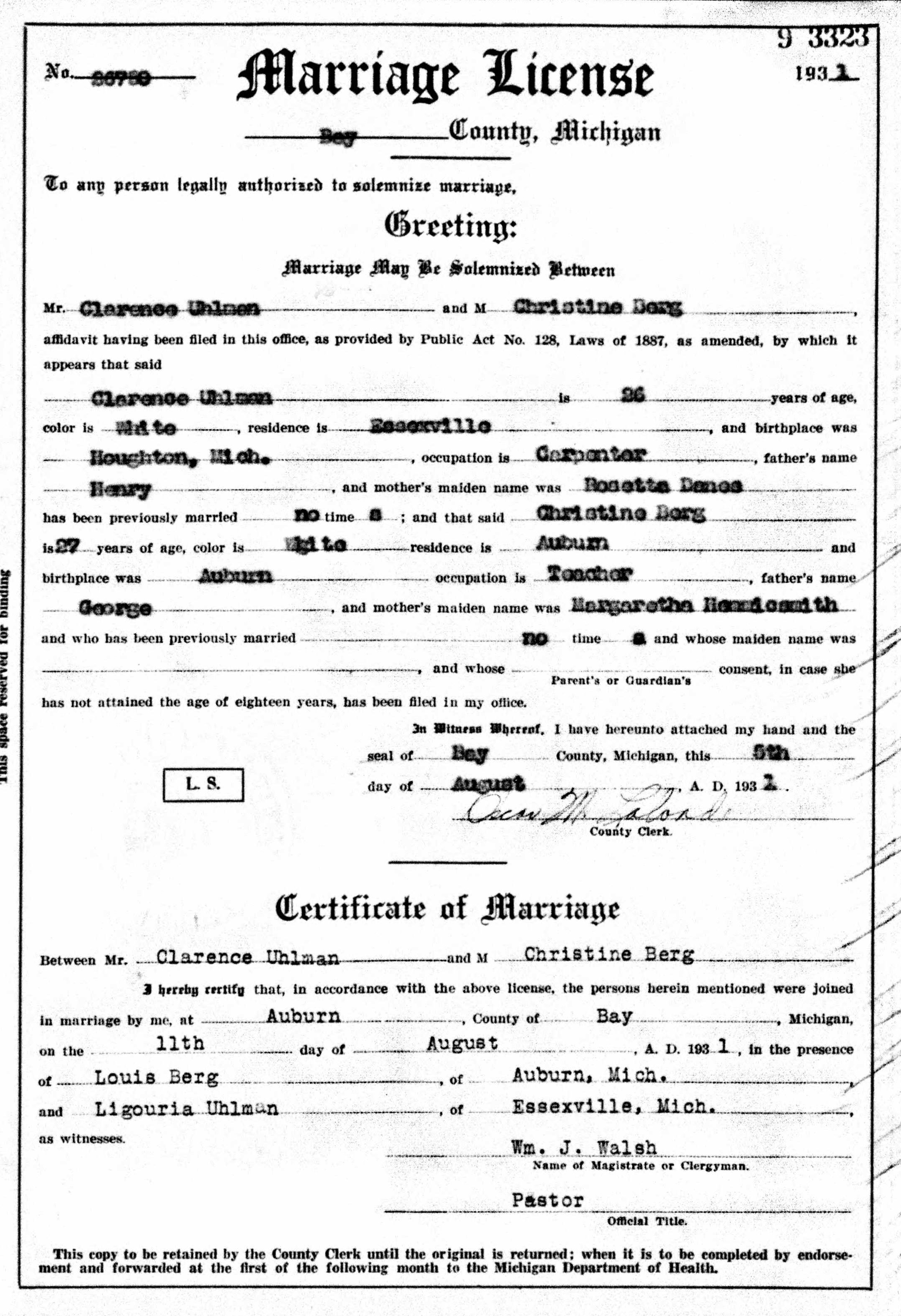 Marriage License for Clarence Uhlmann and Christine Berg.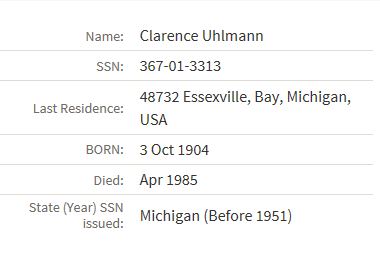 Social Security information concerning Clarence Uhlmann.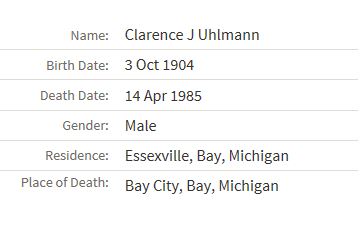 Death idex information concerning Clarence Uhlmann.
For More Documents
Census Records