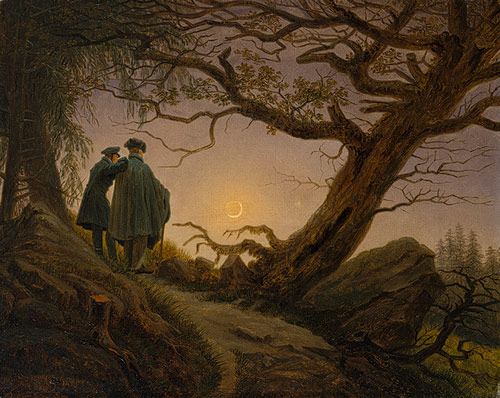 Around the time when Charles Ruger was born, Caspar David Friedrich was painting a series of three pictures; the first and last one both titled "Two Men Contemplating the Moon" and the middle one titled "A Man and A Woman Contemplating the Moon."

Charles Ruger
(early 19th century)
Charles Ruger is the second great grandfather of Ursula Danes Berg (1942-).
Some public profiles in Ancestry.com list Charles Ruger as the father of Earnestine Theresia Ruediger. However, no documentation is provided to support this relationship. We do have census records that document that Earnestine's father and mother were both born in Saxony.