Alexander Joseph Liberacki
(1908-1959)
Information about Individual
Although he considered himself to be Polish, Alex Liberacki was born in Suchydol, Russia on 20 August 1908. Alex's grand daughter Susan Luks has written, "Grandma used to tell a story about this. She said that she sometimes threatened to leave Grandpa because he married her under false pretences. He said he was Polish, but really he was Russian."
Alex emigrated to America sailing from Bremen, Germany on the Chemnitz. He, his mother, and his older sister arrived in Philadelphia, Pennsylvania on 17 December 1910. The family settled in Grand Rapids, Michigan where, on 7 May 1916 he was confirmed at Sacred Heart Parish.
Although his first language was Polish, by 1920 he was able to read, write, and speak English.
Alex remained in Grand Rapids until after 1930. In 1922, his address was 752 Butterworth St, SW, Grand Rapids, Michigan. After 1930, he would move to Caro, Michigan and later to Unionville, Michigan. In 1930, he was working as a waiter in a restaurant. Later, in Unionville, he would own the Snack Bar restaurant. During his career, he would also work for the Asa N. Wilcox Egg Company. He also worked with his children raising raspberries. But, he was most known as a magician, an occupation he held from 1922 until his death in 1959. He was a member of the Saginaw Valley Mystics and the Society of American Magicians.
Alex Liberacki was married twice to the same woman, Rachel Liberacki. On 27 January 1931, they eloped in South Bend, Indiana. Then, on 17 June 1931, they were married in Caro, Michigan. It was not until some time after his death that his children learned of the first marriage.
Alex was a member of St. Joseph Catholic Church. His community involvement also included being a member of the Knights of Columbus in Essexville, Michigan where he earned a rank of fourth degree. He was also a member of the Holy Name Society.
On 29 December 1959, Alex died enroute from Unionville to a hospital in Bay City, Michigan. He was buried in Sacred Heart Catholic Cemetery in Caro, Michigan.
1As the Russian/Polish border shifted back and forth, Suchydol "moved" from one country to the next.
Photo Gallery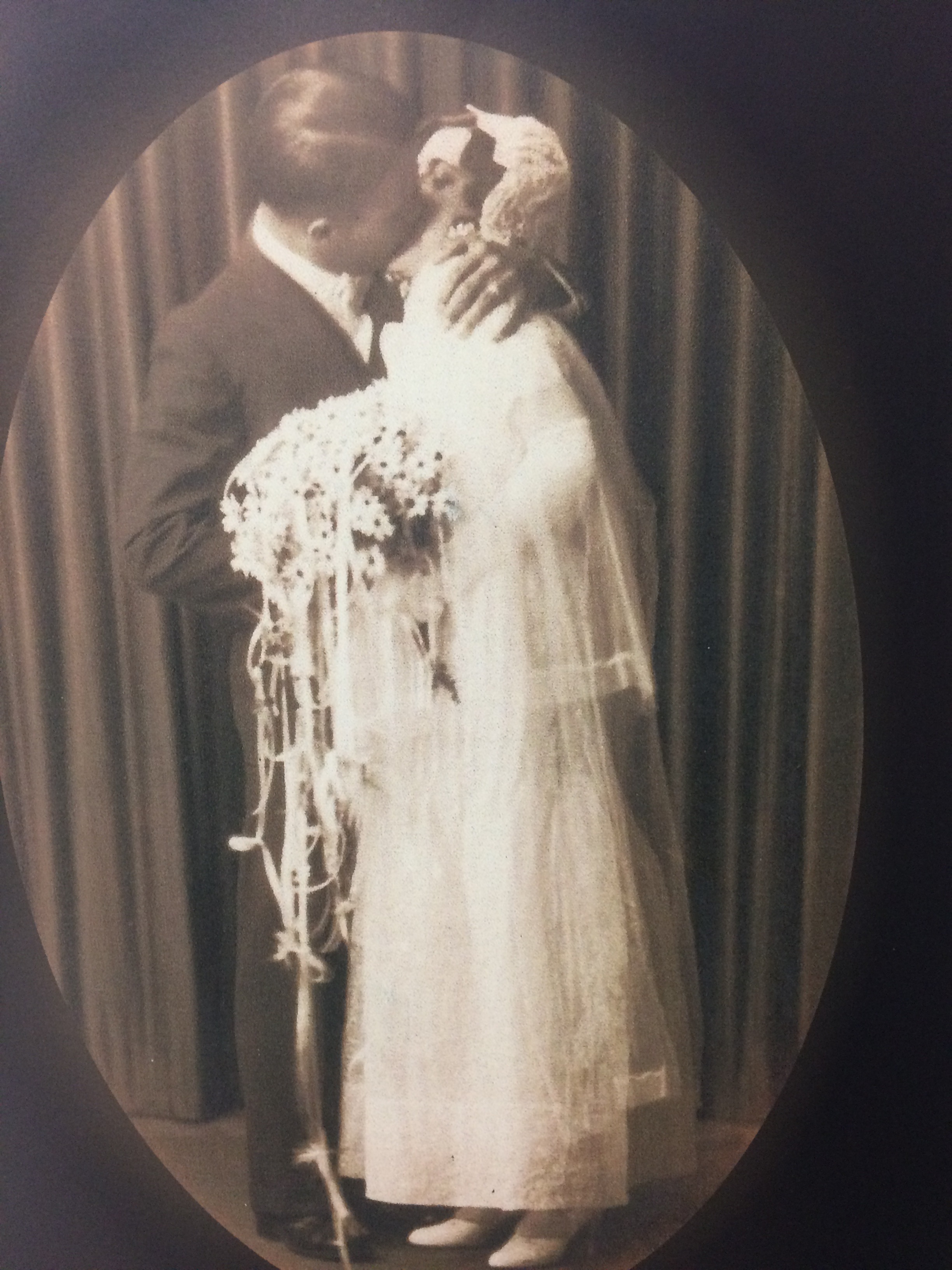 Wedding photograph of Alexander Liberacki and Rachel Wilcox.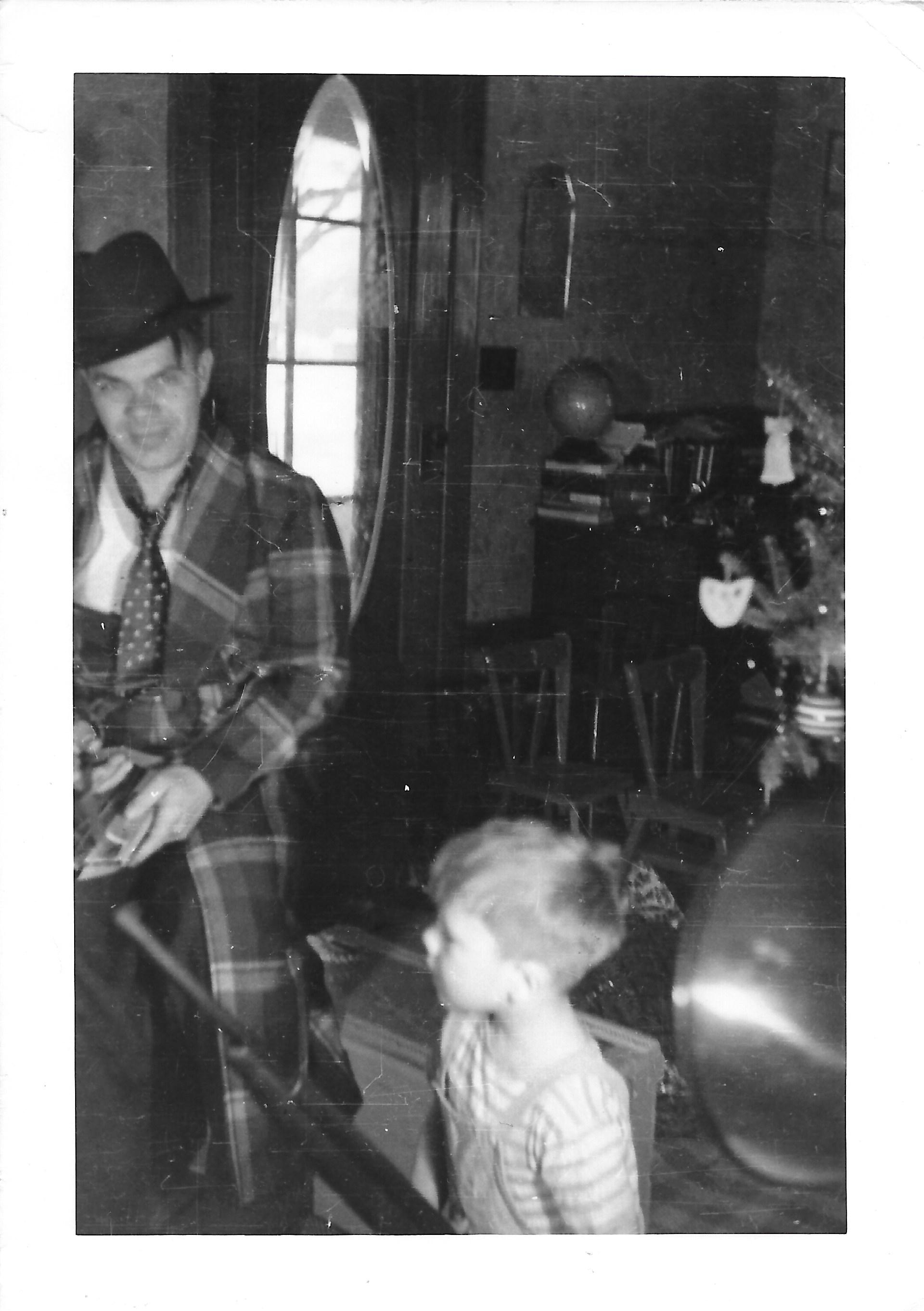 Alexander Liberacki and Andrew Liberacki. Alexander is showing his Christmas presents: a hat, robe, tie, and flashlight. 25 December 1945.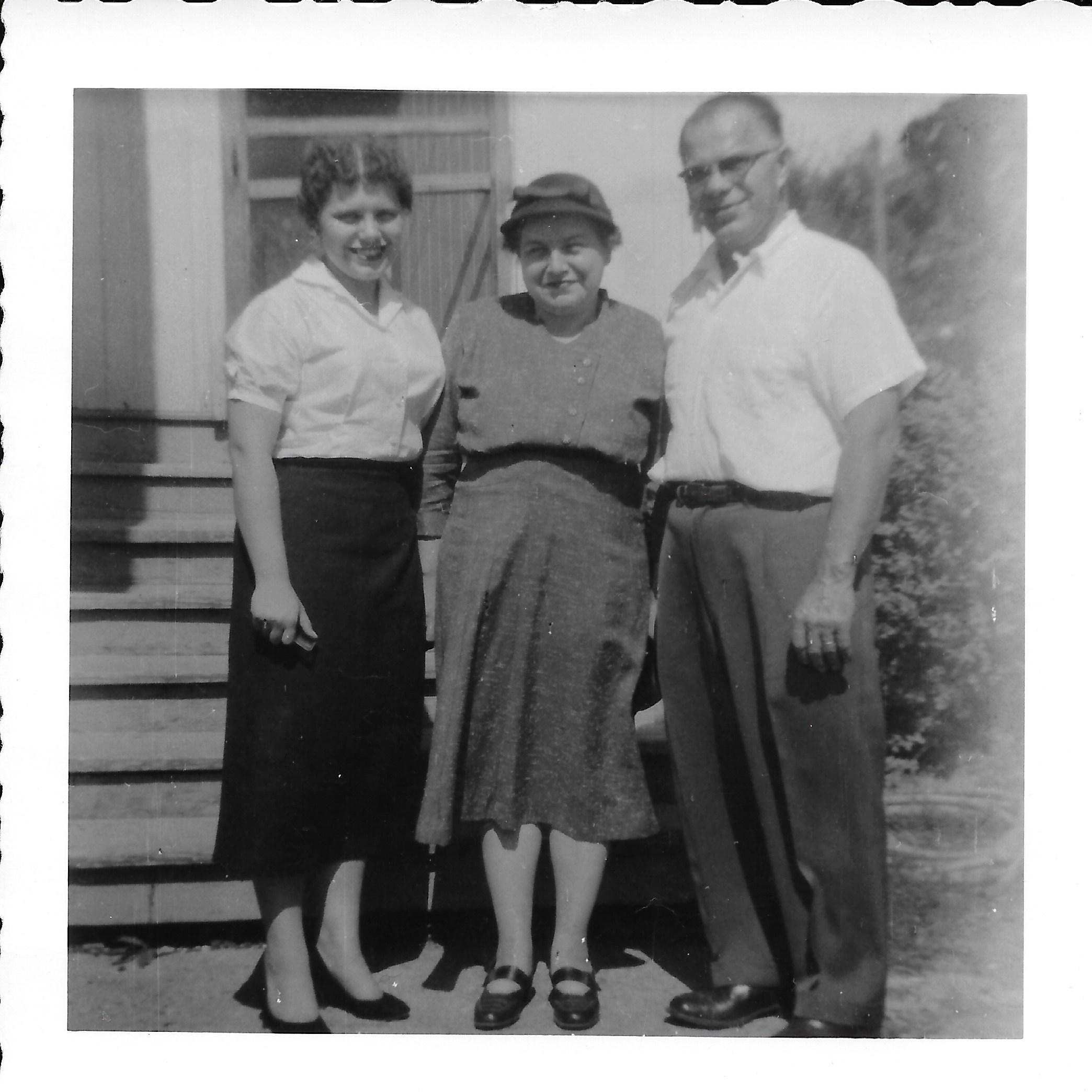 Rita Liberacki, Rachel Wilcox, and Alexander Liberacki outside their back door. c. 1954-1955.
For More photographs
Documents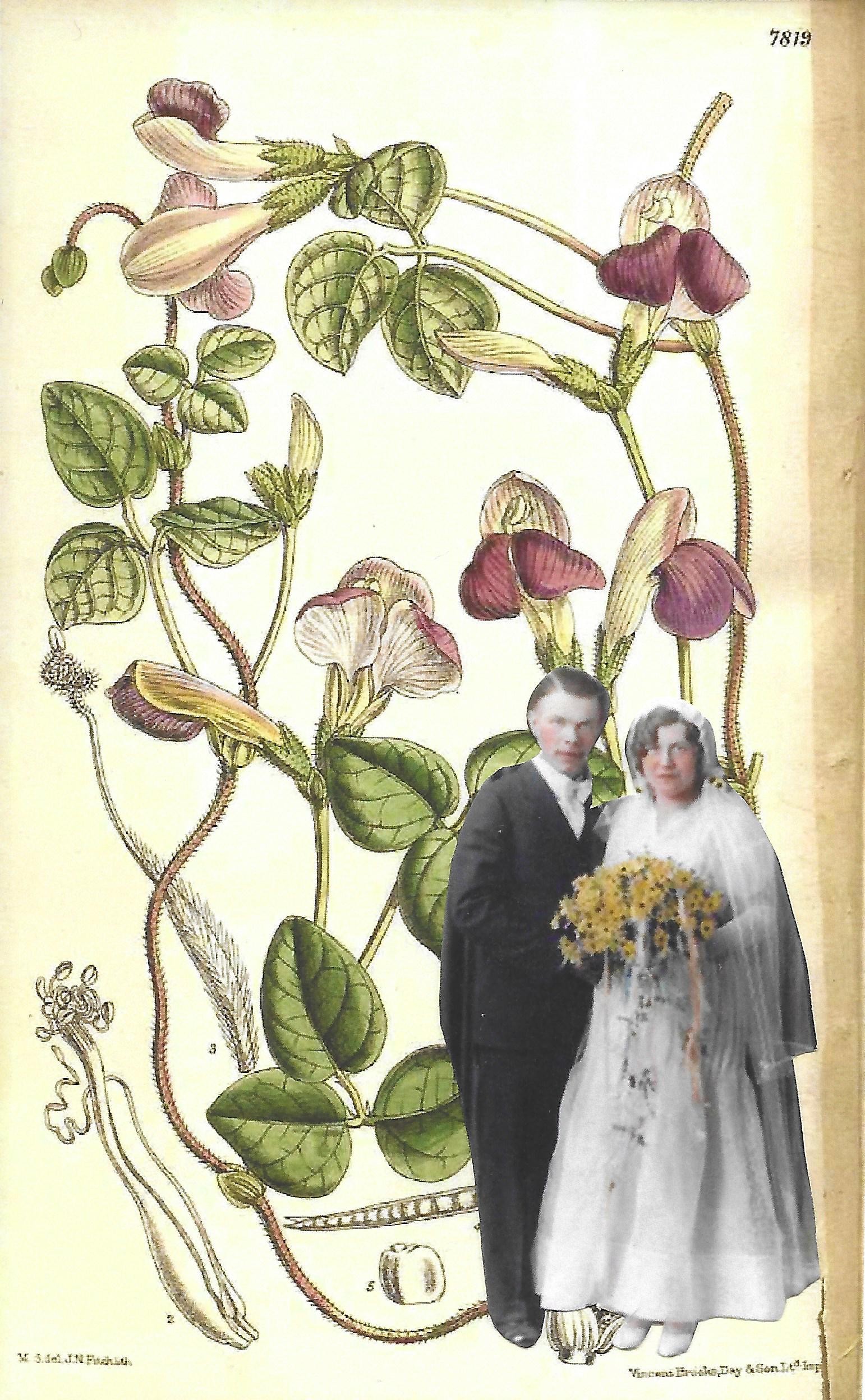 Alexander Liberacki and Rachel Wilcox's wedding portrait with a scientific illustration of a navy bean from Curtis's Botanical Magazine(1902) in the background. The image was designed by Steven L. Berg for anniversary cards he was sending as part of his genealogy work.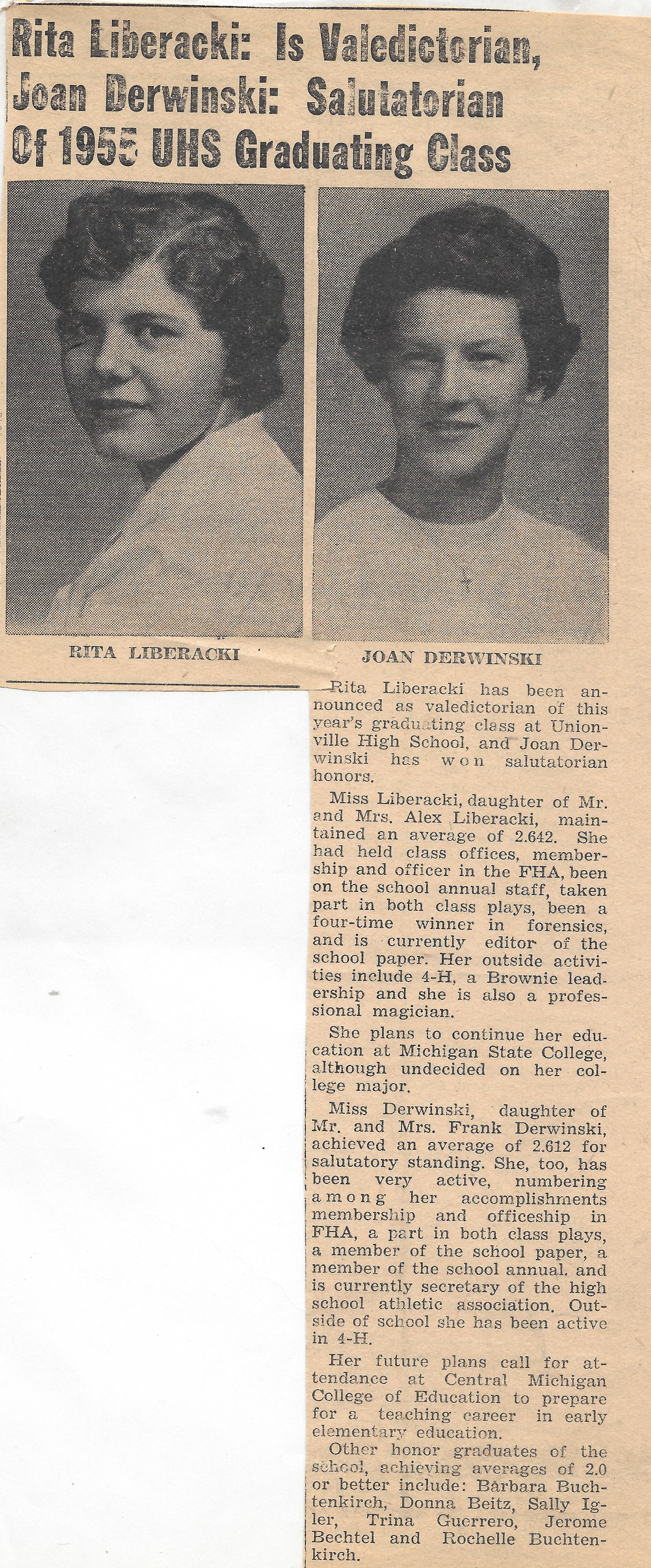 Newspaper article about Rita Liberacki being valedictorian of her high school graduating class. 1955.
For More Documents
Videos
Census Records