Anna E. Langlass
(1864-1918)
Information about Individual
Anna Langlass was born on 13 August 1869 in Kochville, Michigan.
In 1889, Anna was working as a domestic in a home at 326 N. Ninth Street, East Saginaw, Michigan. In 1890, she was a live-in domestic at a home located at 1440 Genesee Avenue, Saginaw, Michigan.
On 10 May 1891, Anna married Louis Ehmann. The wedding took place in Saginaw, Michigan and was officiated by Pastor F. Voltz. Anna's brother John Langlass and Bail Sinchoff1 served as witnesses. Both of the witnesses lived in Beavertown, Michigan.
Anna and her husband lived on a farm in Williams Township. Except for the 1910 census, records list Anna's occupation was housewife. According to the 1910 census, she was a farm laborer on the family farm.
On 17 April 1918, Anna died. According to her death record, the cause of death was listed as Insanity Melonchonia with hypostatic pneumonia as a contributing factor. The cause of the disease was listed as hereditary.
Anna's funeral took place on 21 April 1918 at Beaver Zion Lutheran Church. She was buried at the Zion Lutheran Church Cemetery in Beaver, Michigan.
1The marriage record is hard to read so it is likely that I have spelled this witness' name wrong.
Photo Gallery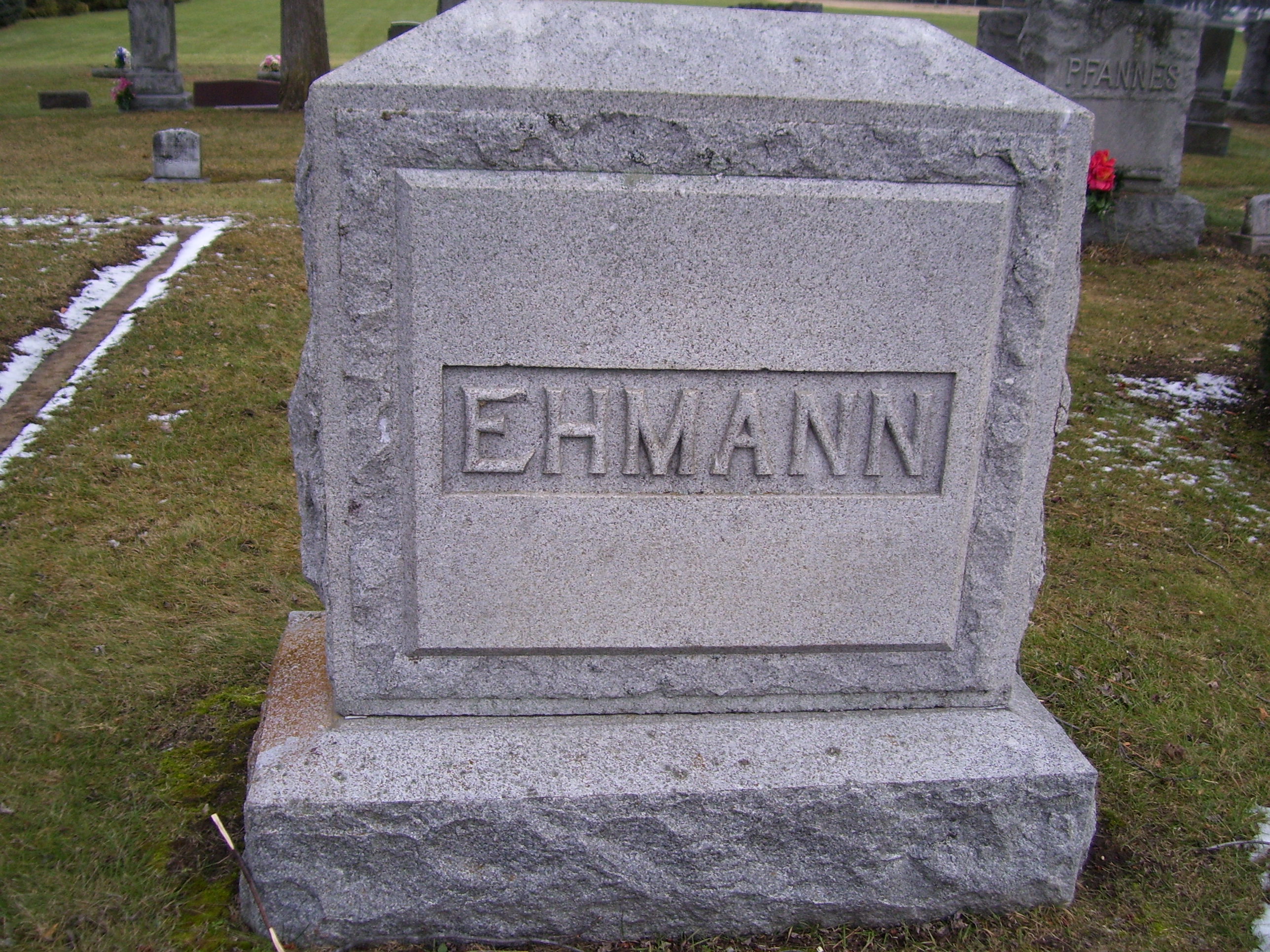 Gravestone marking Louis Ehmann and Anna Langlass' grave in Zion Lutheran Church Cemetery, Beaver, Michigan. Image taken by Cathy Taylor and posted in Find a Grave. 22 January 2014.
Documents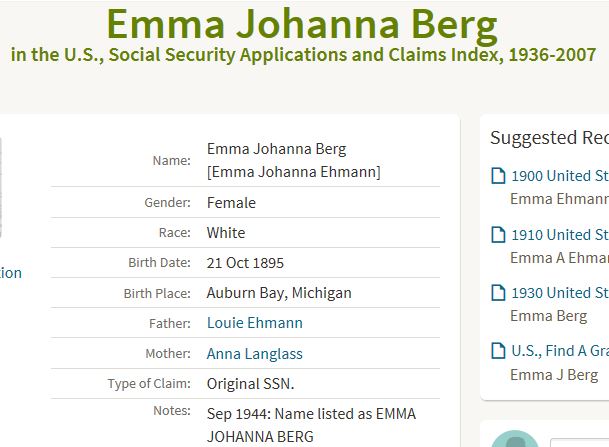 Social security application information for Emma Ehmann.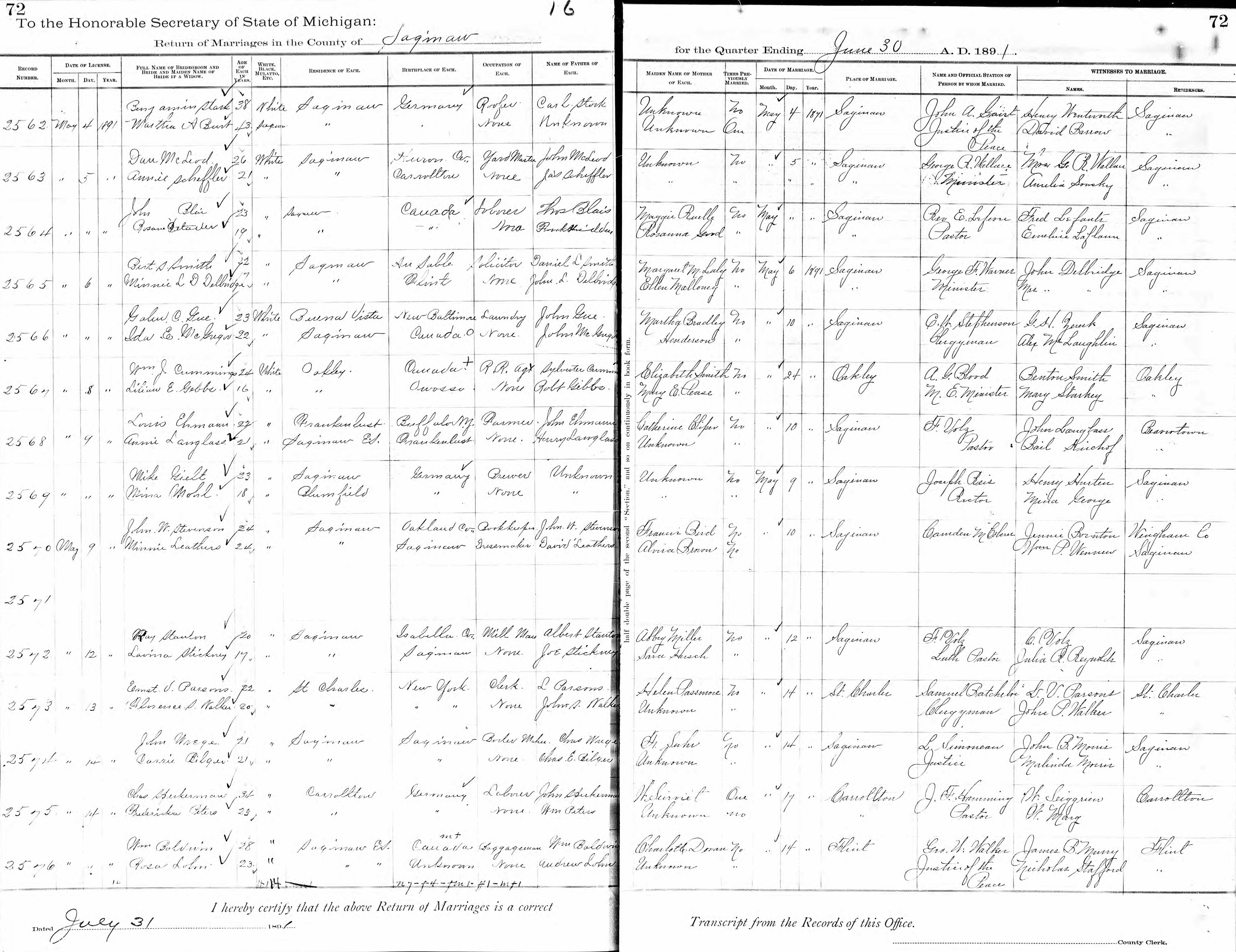 Marriage information for Louis Ehmann and Anna Langlass.
For More Documents
Census Records