Philena June
(1796-1877)
Parents

Unknown
Unknown

Spouse

Children

Ezra Day
John Day
Laban Day
Sarah Day
Rachel Day
Information about Individual
Philena June was born in Vermont in 1796. She married Ezra Day; likely sometime before 1823. By 1830, she was living in Oswegatchie, New York where she remained the rest of her life.
During her life, her son Laban and his wife Mary remained in the family home with their children.
Philena died in 1877 and was buried in Pine Hill Cemetery which is located in Morristown, New York.
Photo Gallery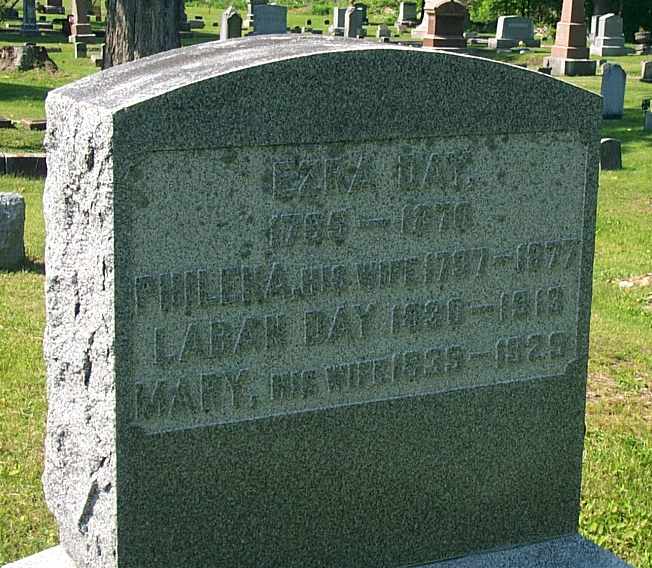 Grave of Ezra Day, Philena June, Laban Day, and Mary Johnson. Photo Credit: Anne Cady, Find a Grave.
Documents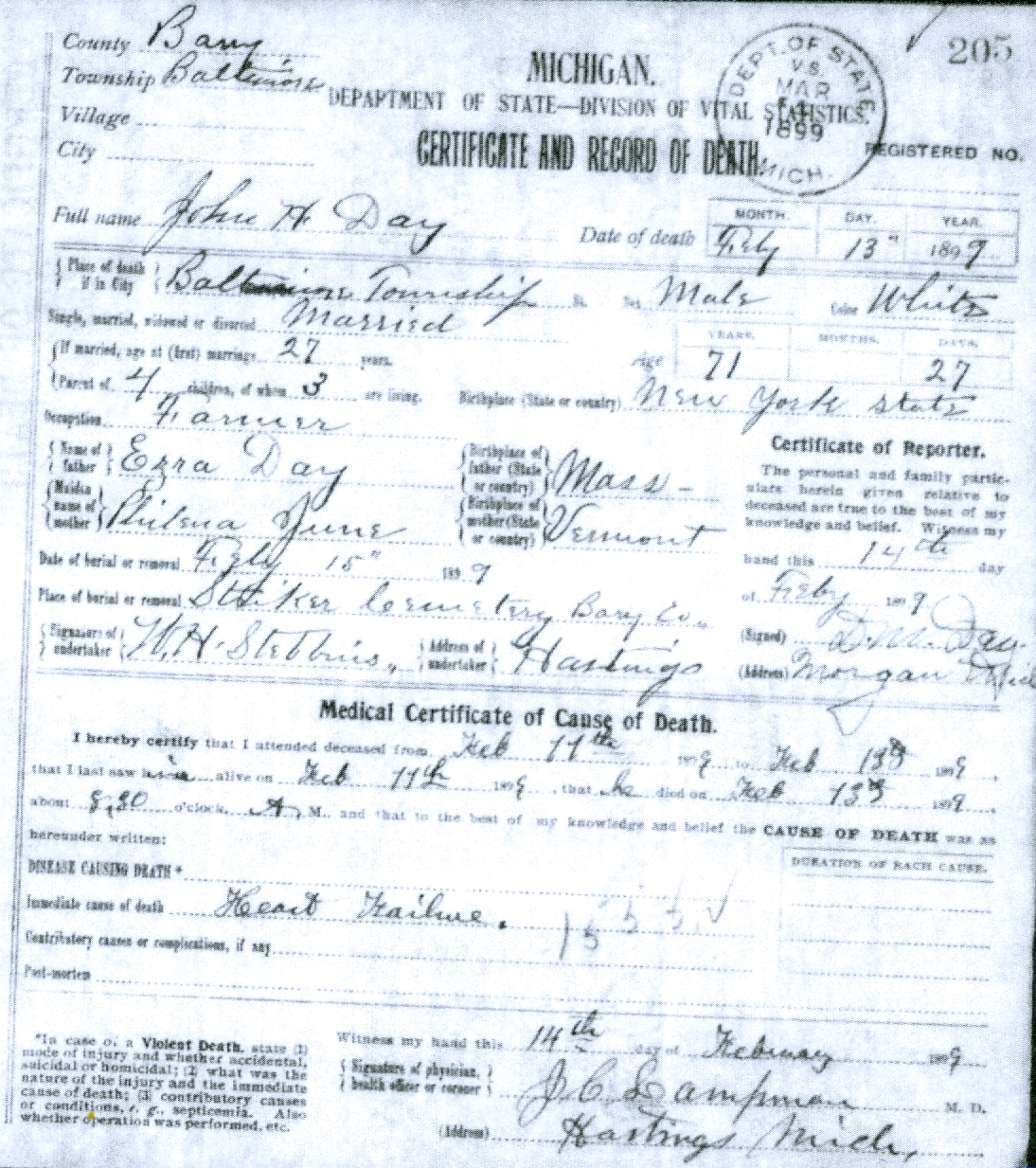 Death certificate for John Henry Day.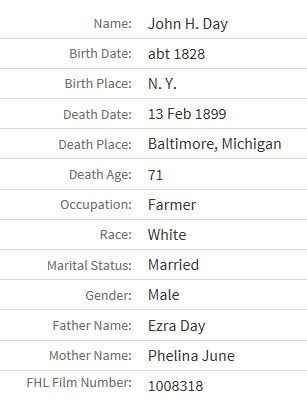 Death information for John Henry Day.
Census Records