William Hall
(1796-1874)
Some of the information in the biographical sketch in from Ancentry.com which I have not verified. That unverified information is in italics.
Parents

E. James Hall
Mary Ann Badger

Spouse

Children

Nelson P. Hall
Henry M. Hall
Mary Jane Hall
William Hall Jr.
Information about Individual
William Hall was born in Vermont on 19 March 1796. In 1808, he was living in Hague, New York.
William served in the war of 1812 as part of the 23rd Regiment (Cook's) New York Militia; enlisted at Hague, New York. Shortly after the war, around 1816, he married Harriet Patchin.
Sometime before 1824, William and his wife moved to New York. In 1824, William sold his property which consisted of 50 acres in the Sabbath Day Point Patent to his brother-in-law John Patchin for $50. In 1836, he moved to Convis Township, Calhoun County, Michigan. By 1850, he was married to Harriet and living in Covis, Michigan. In 1852, William sold his farm to his son Nelson P. Hall and moved with his wife to Polo, Illinois. By 1860, William was living in Buffalo Township, Illinois with his widowed daughter-in-law, Mary and her children. According to the 1870 census, the couple were still living with their daughter-in-law.
In 1872, William and his wife returned to Michigan and lived with their daughter Mary Jane Hall Avery.
On 20 May 1874, William died in LaGrange Township, Michigan.
Documents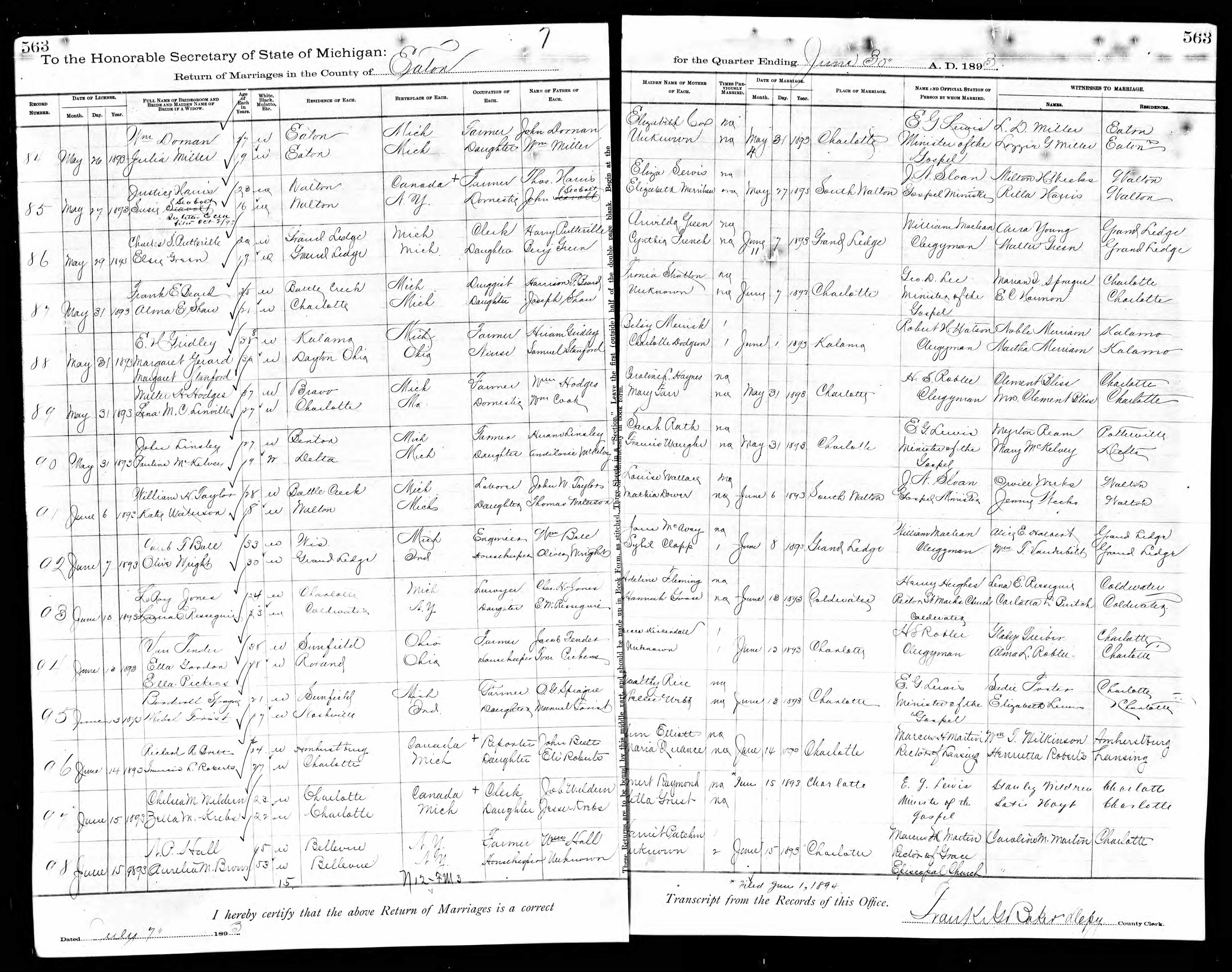 Marriage record for Nelson P. Hall and Aurelia M Brown.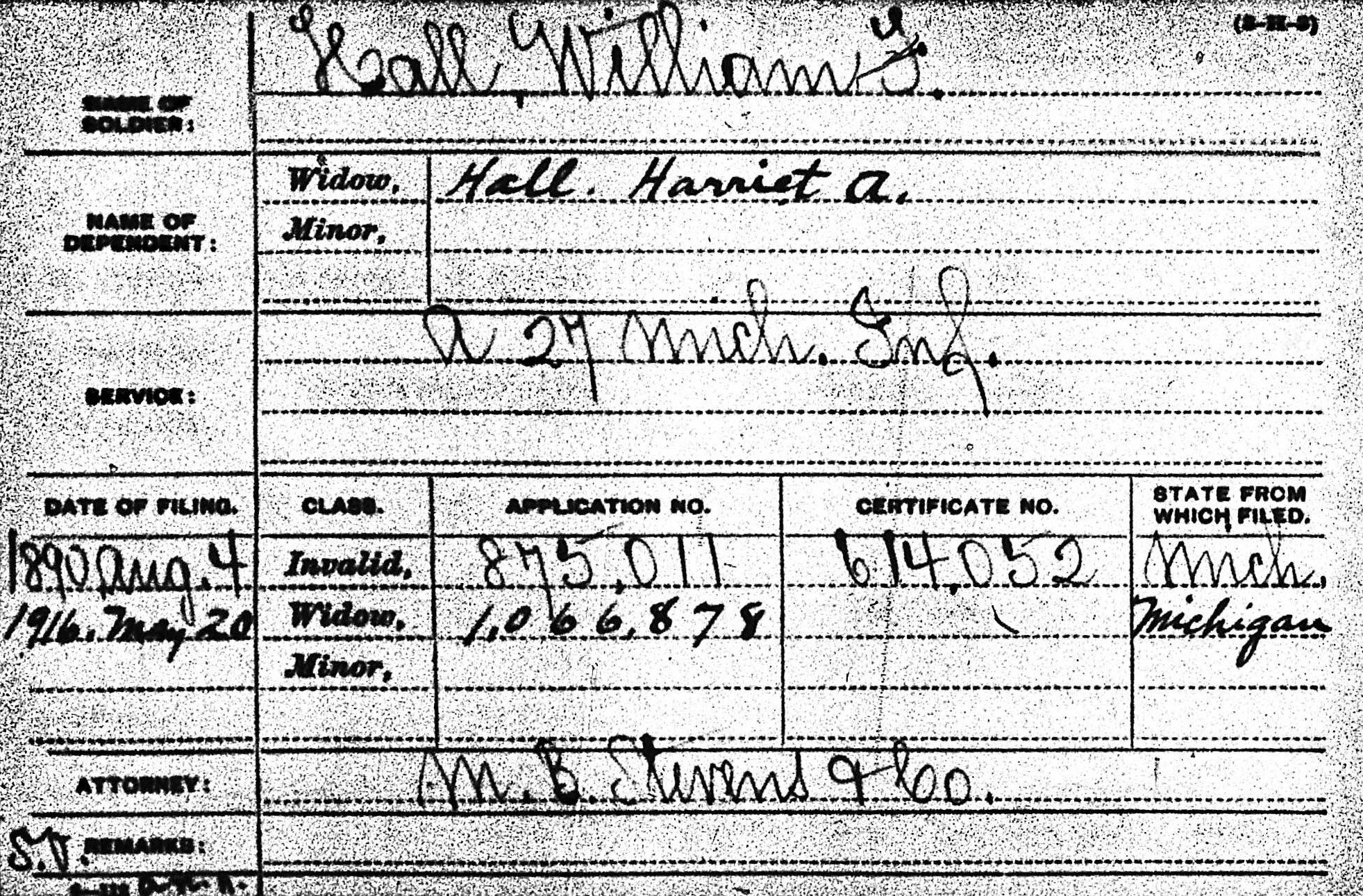 Civil War pension record for William Hall.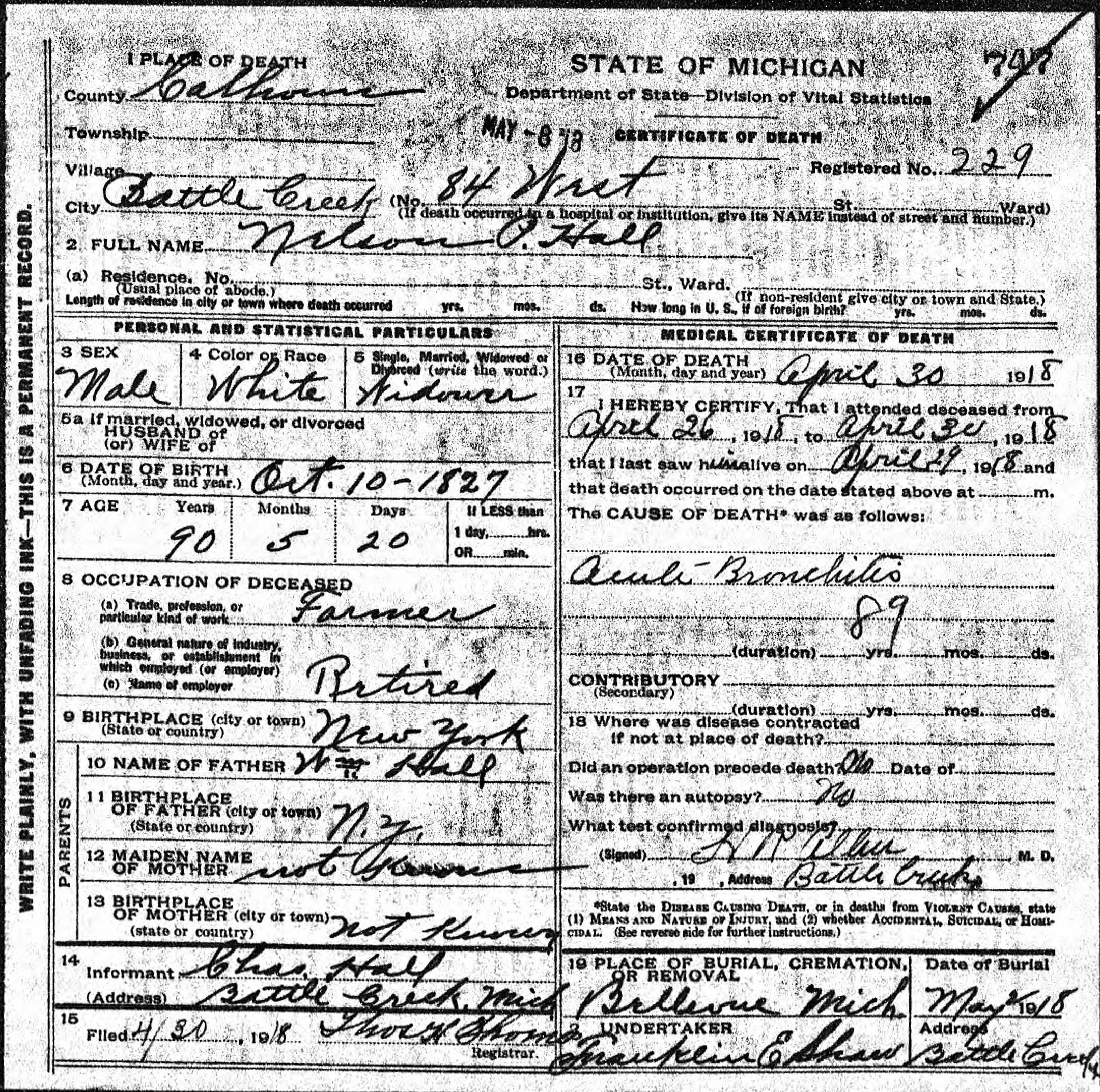 Death Certificate for Nelson P. Hall.
Census Records