Olive Marie Hall
(1858-1905)
Information about Individual
Olive Marie Hall was born in Michigan on 27 May 1858. In 1870, she was living with her family in Bellevue, Michigan. The census records tell us that she had attended school during the previous year.
By 1870, Olive had married Frank Pratt Wilcox and was living with him in Assyria, Michigan. Olive and her family were still living in Assyria in 1880. By 1900, the family had moved to Hastings, Michigan were they owned a farm.
Olive died on 11 June 1905.
Photo Gallery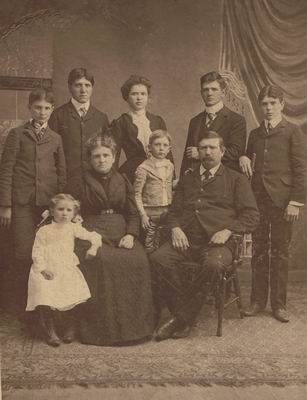 Back Row: Volney Wilcox, Asa N. Wilcox, Maude Wilcox, Harry Wilcox, Frank Wilcox. Front row: Maude Wilcox, Olive Hall, Carl Wilcox, Frank Prat Wilcox.
Documents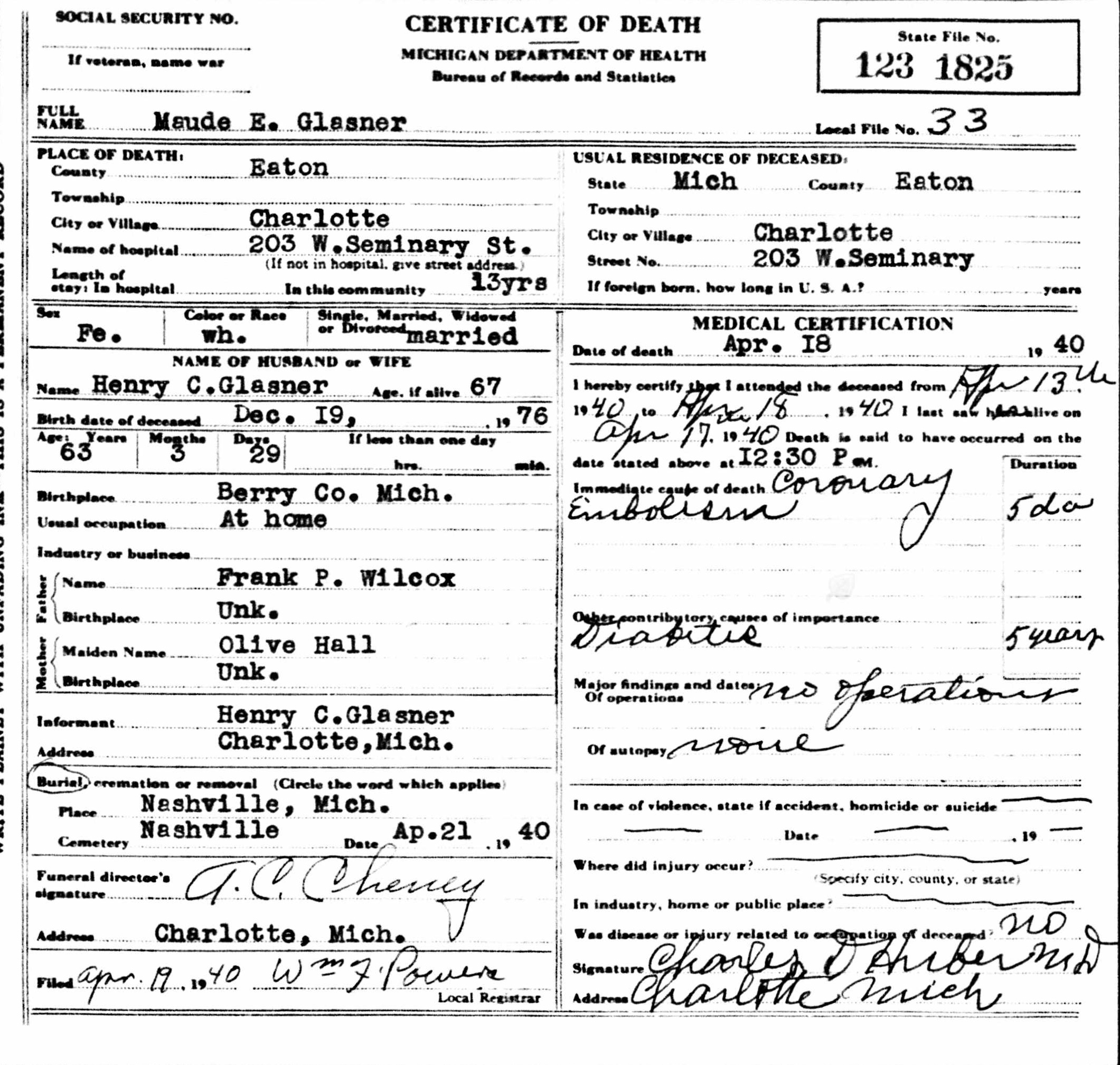 Death certificate for Maude Wilcox.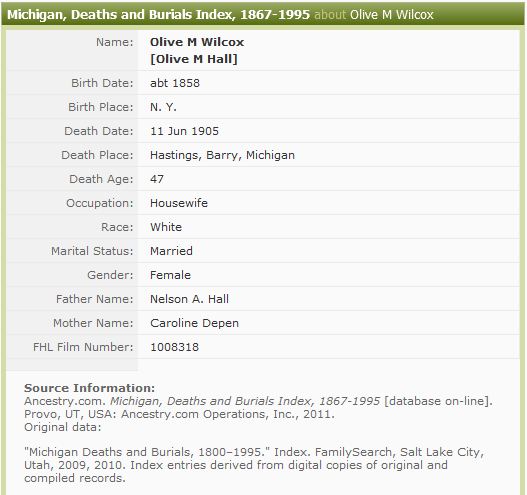 Death information for Olive Hall.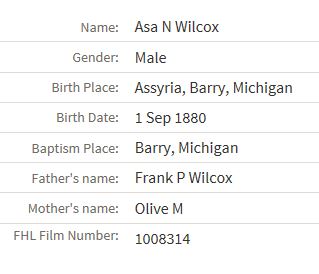 Birth information for Asa N. Wilcox.
For More Documents
Census Records