Nelson P. Hall
(1827-1918)
Information about Individual
Nelson P. Hall was born in New York on 3 October 1827. His parents had emigrated from Germany to the United States. By 1850 he had moved with his parents to Covis, Michigan.
In 1853, he married Caroline Depuy.
In 1863, Nelson served as treasurer of Convis Township.1 This same year, his name appears on a list of men from Michigan's Third Congressional District who were eligible for the draft.
In 1870, Nelson was a farmer in Bellevue, Michigan. His real estate was valued at $4,000 and his personal estate was valued at $1,226. According to the 1870 census, Alfred Cisco was living in the home. Cisco was an 18 year old whose occupation was recorded as farm laborer.
Caroline died on 27 January 1892. On 15 June 1893, Nelson married Aurelia Brown whom he divorced on 1 December 1901.
In 1880, he was still farming in Bellevue. However, by 1900, he had moved to Hastings and was living with his daughter Olive, son-in-law Frank Pratt Wilcox, and six of his grandchildren.
Nelson died on 30 April 1918 in Battle Creek, Michigan.
1It is likely that Nelson was a farmer during this period.
Documents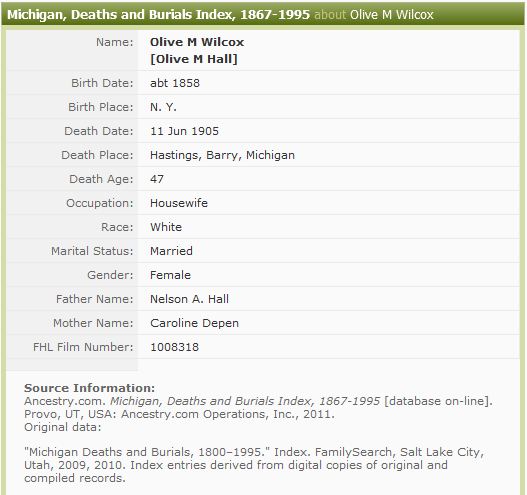 Death information for Olive Hall.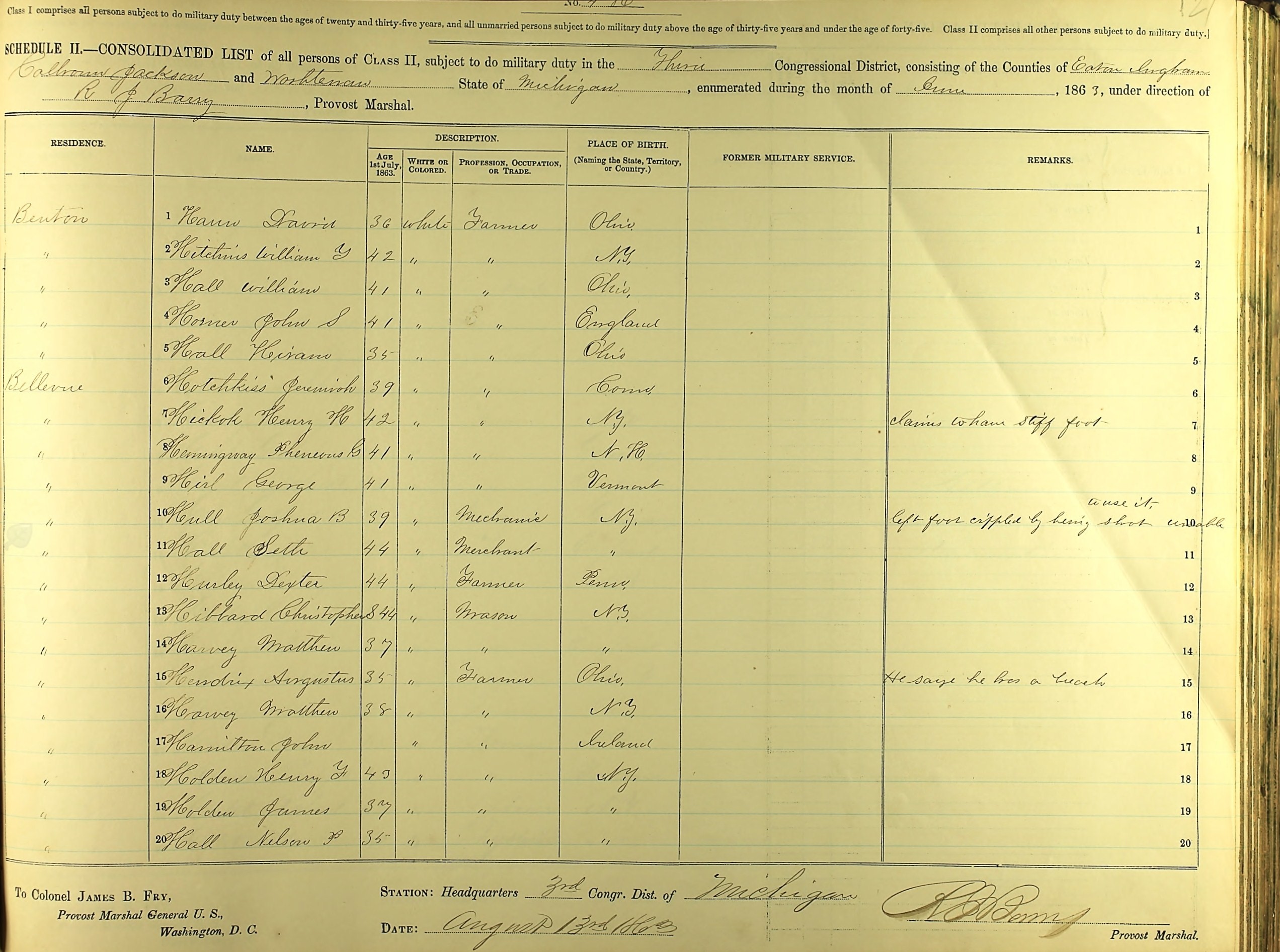 Nelson P. Hall's Civil War draft registration.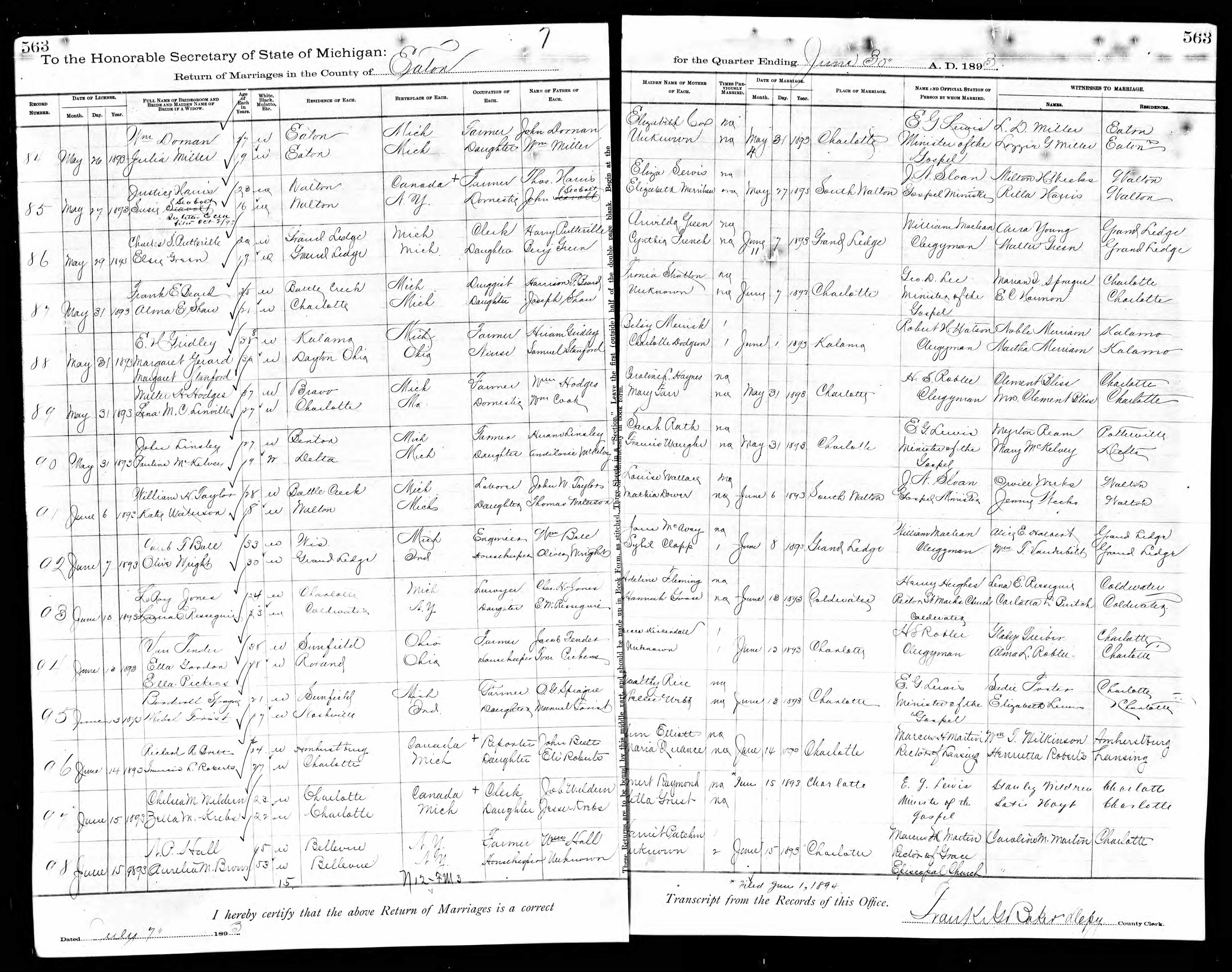 Marriage record for Nelson P. Hall and Aurelia M Brown.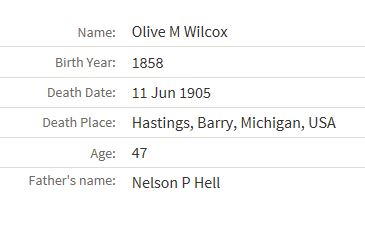 Death information for Olive Hall.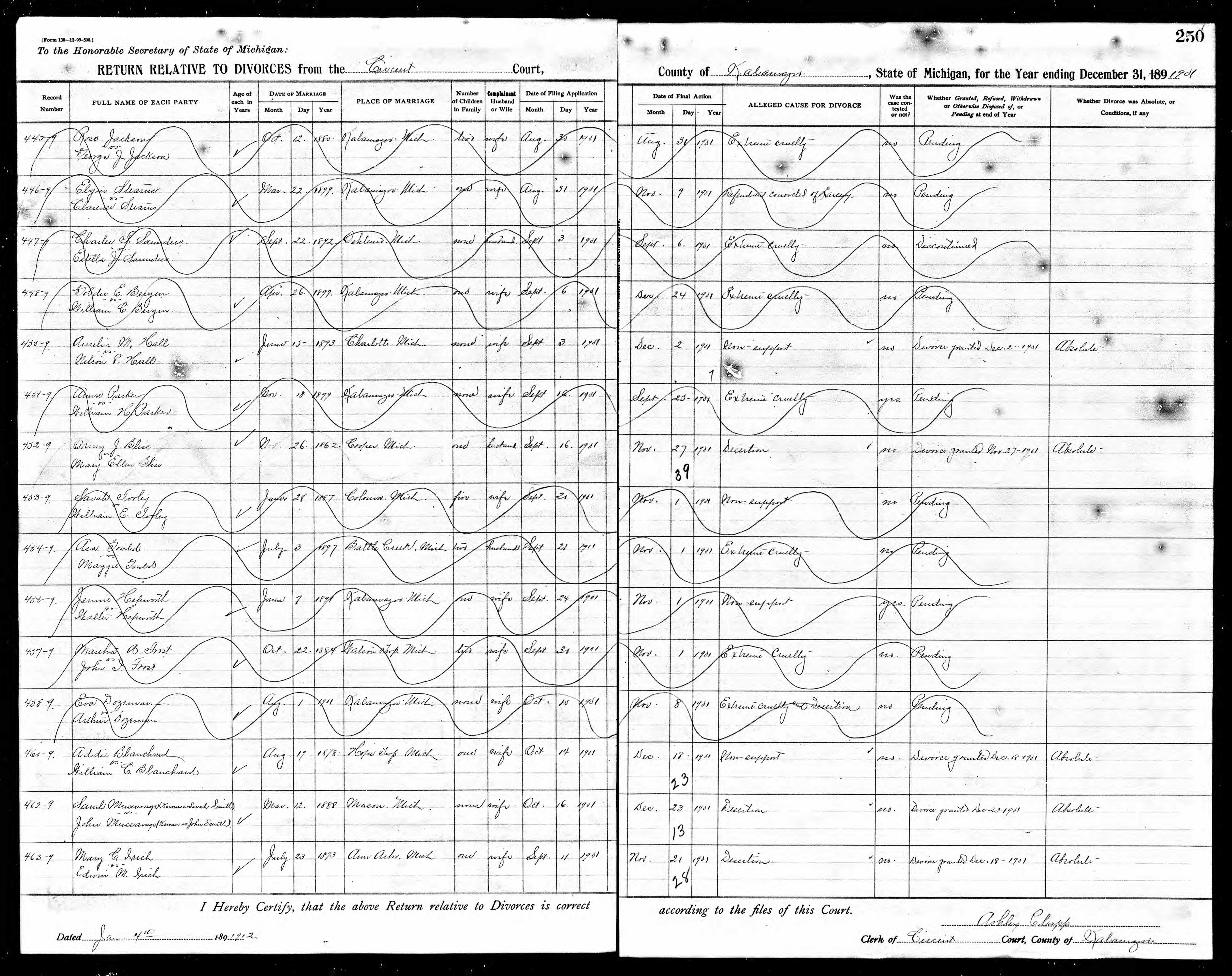 Divorce record for Nelson P. Hall and Aurelia M Brown.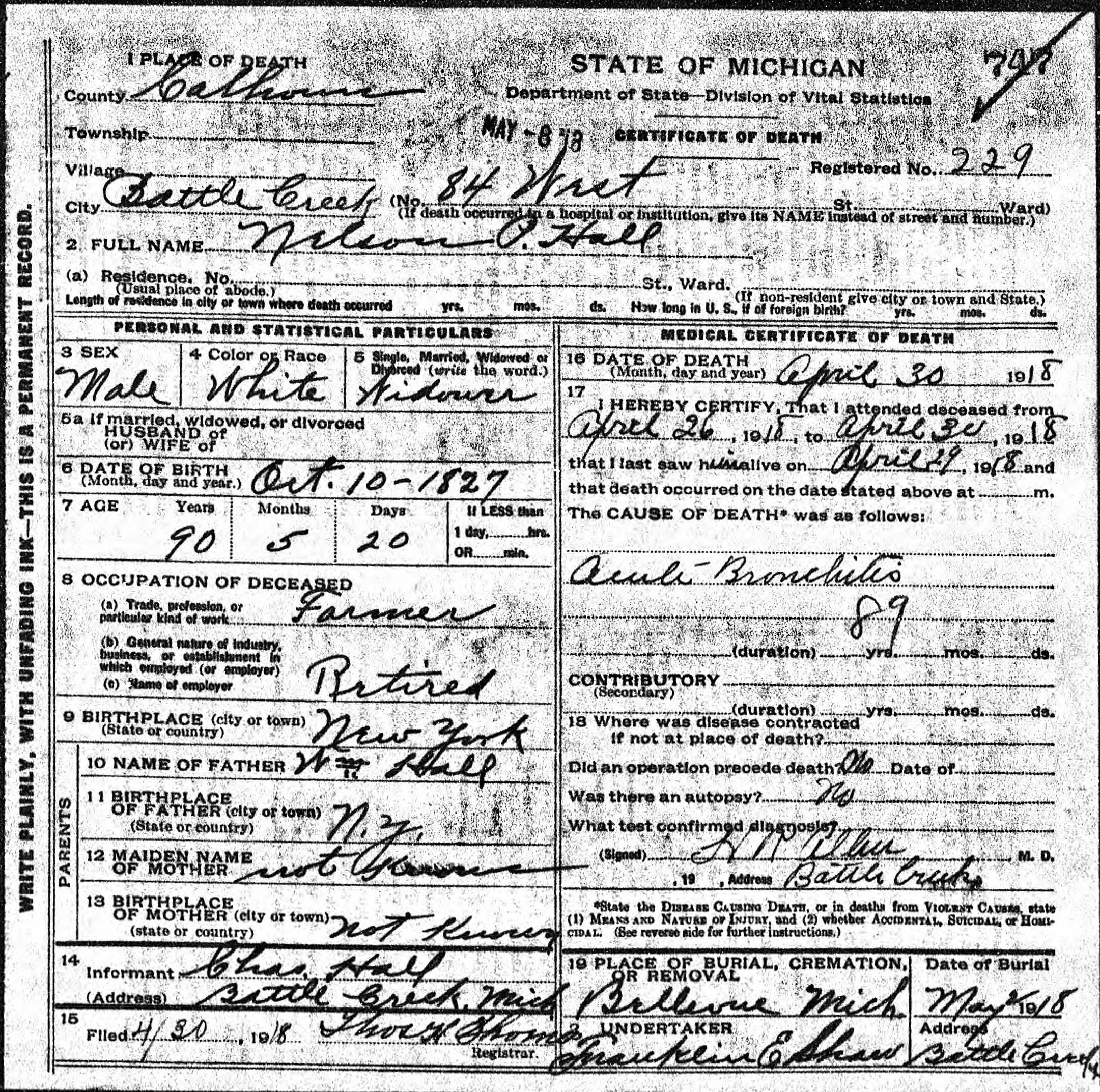 Death Certificate for Nelson P. Hall.
Census Records
Library
Clark, Charles F. State Gazetteer and Business Director for 1863--4, Embracing Historical and Descriptive Sketches of all the Cities, Towns, and Villages throughout the State , Together with Classified Lists of all Professions, Trades, Pursuits, Names of All Organized Companies, State and County Officers, and Full Information Regarding the Mercantile and Manufacturing of the State. Detroit: Charles F. Clark, 1863. p. 231.