Frank Joseph Hagar
(1924-2002)
Information about Individual
Frank Joseph Hagar was born on 30 September 1924 in Springdale, Pennsylvania. Sometime before 1943, he moved to New York, New York. His social security number was issued in New York. It was 123-16-9086.
On 15 April 1943, he enlisted in the army.
Frank married Anne Yourishin in Hazleton, Pennsylvania on 24 November 1951. In 1954, the couple were living in Newburgh, New York where Frank worked as an expediter for Danskammer.
Frank died on 22 November 2002 in San Juan Capistrano, California. He was buried Georgetown, South Carolina.
Photo Gallery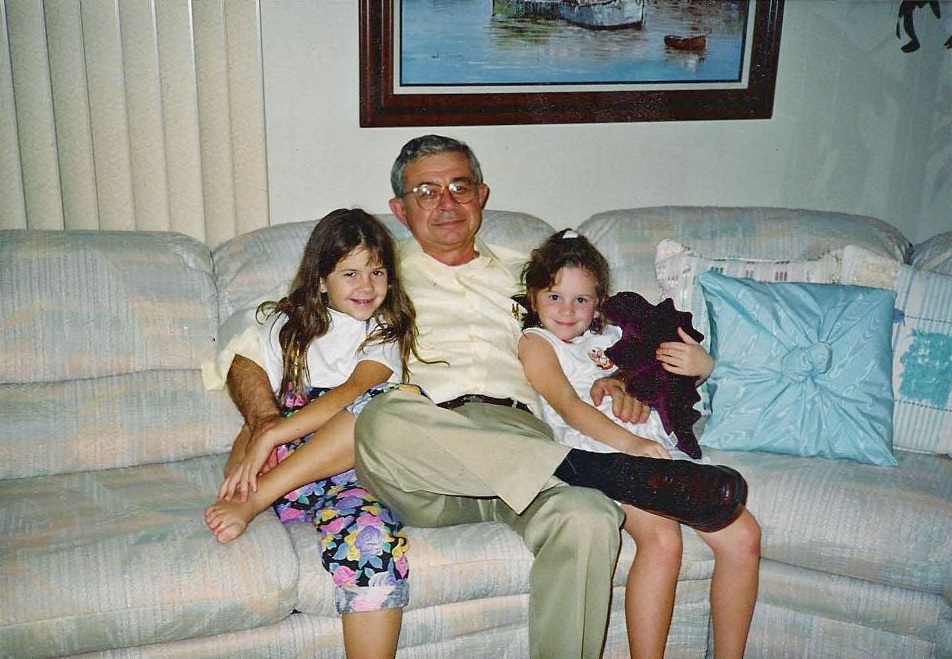 Molly Hagar, Frank Joseph Hagar, and Caitlin Hagar. c. 2000.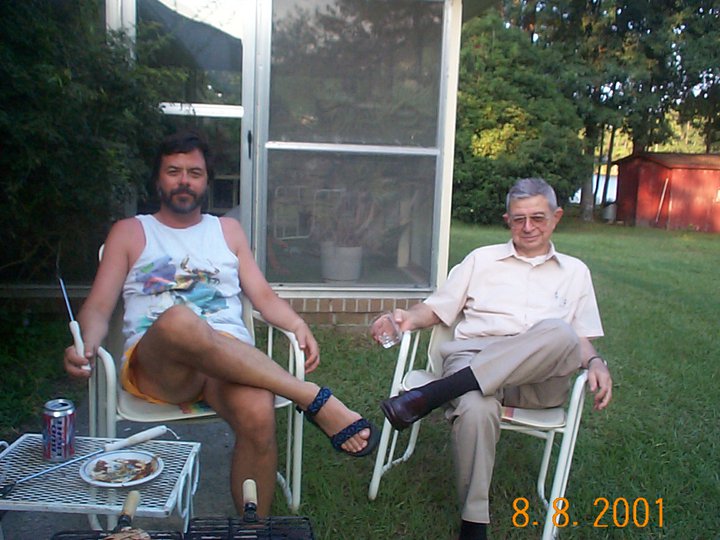 Frank Joseph Hagar and Frank Joseph Hagar. August 8, 2001.
Documents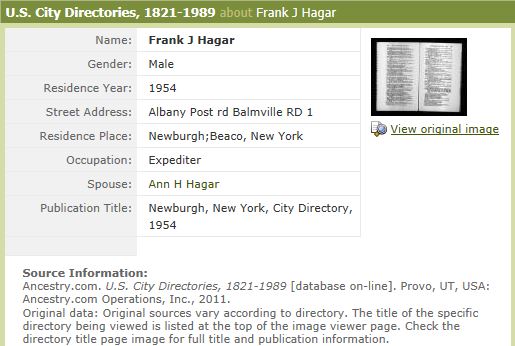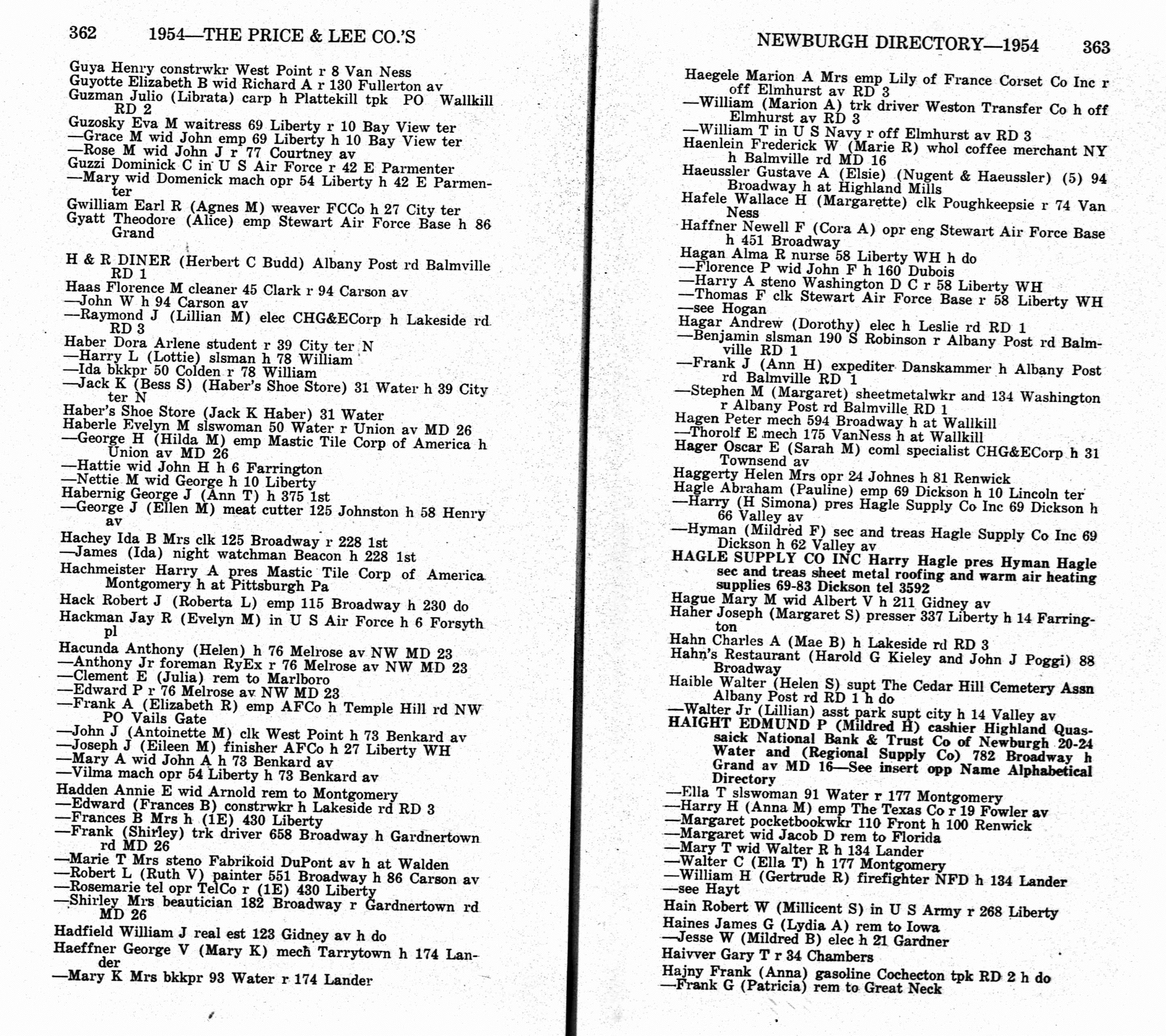 City Directory information for Frank Joseph Hagar and Anne Helen Yourishin, 1954.
Census Records