Charlotte Fravor
(0000-0000)
Parents

Unknown
Unknown

Spouse

Children
Information about Individual
About the only thing we know about Charlotte Fravor is that she was living in Chenango, New York in 1783 when her daughter was born and in 1803 when her daughter was married.
The year before Charlotte's daughter Jane married Eliphalet Hyde was when the United States purchased the Louisiana territory from France.
Documents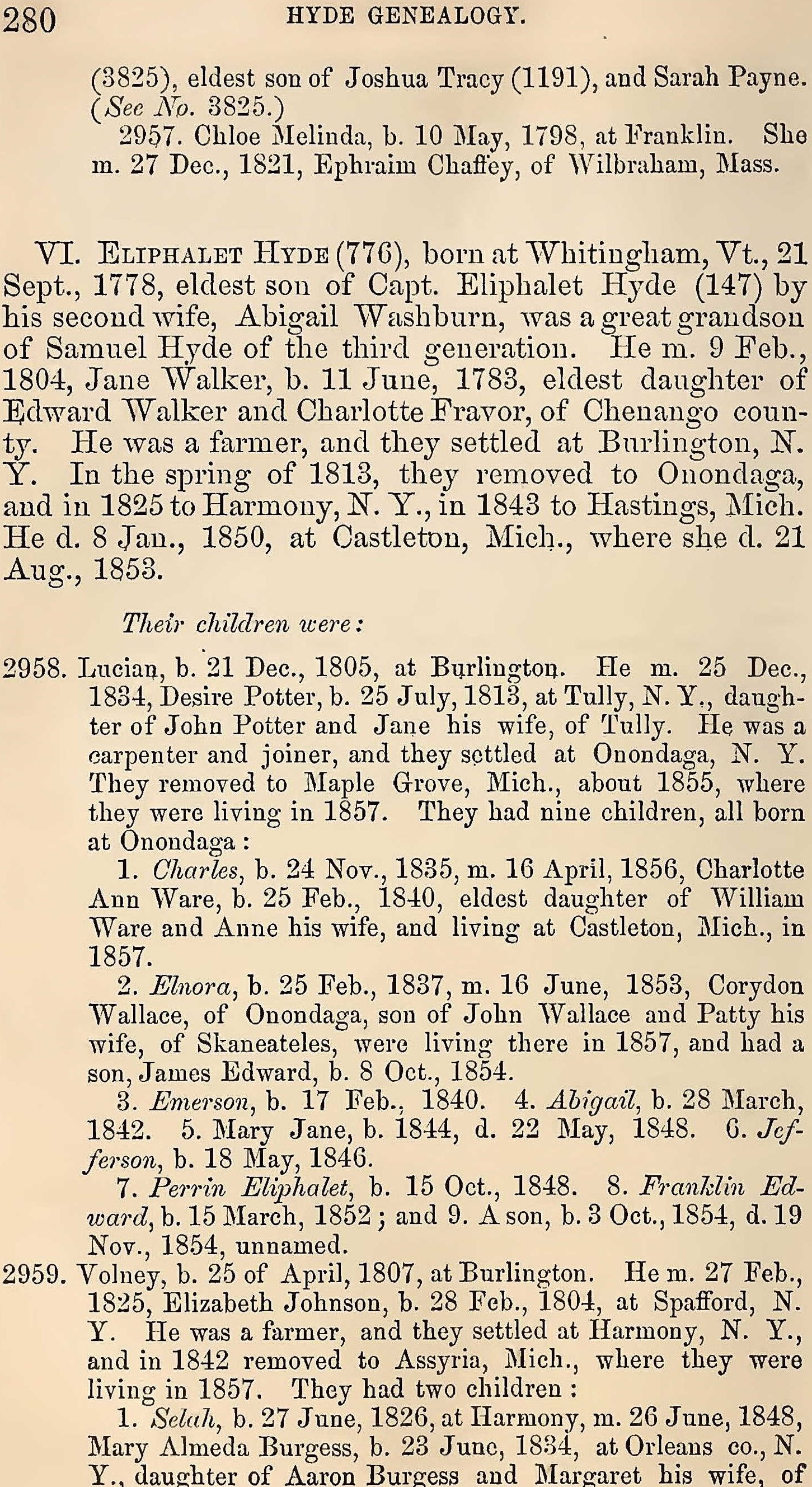 Information for Eliphalet Hyde family from North America, Family Histories, 1500-2000.
Library
Walworth, Reuben H. Hyde Genealogy; or the Descents, the the Female as well as in the Male Lines, from William Hyde, of Norwich, with Their Places of Residence, and Dates of Birth, Marriages, & c. and Other Particulars of Them and Their Families and Ancestry. Vol. 1. Albany, NY: J. Musell, 1864. p. 280.