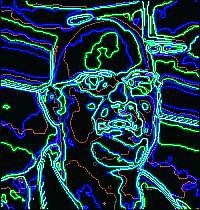 Jonathan DeLong
(1833- )
Jonathan DeLong is the 2nd great grandfather of Sherry Nichols Liberacki.
Jonathan was a stone mason who spent his adult life living in Derry, Montour, Pennsylvania, USA. According to the 1870 census, his real estate was worth $1,700 and his personal estate was worth $500. The 1900 census informs us that Jonathan could read, write, and speak English. Also, it indicates that he had been unemployed for seven months during the previous year.
Jonathan married Jane N. DeLong in 1856.