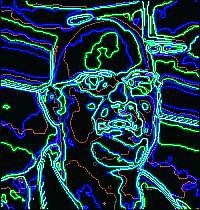 Jane N. [maiden name] DeLong
(1837- )
Jane DeLong is the wife of Sherry Nichols Liberacki's 2nd great grandfather, Jonathan DeLong.
Jane was a resident of Derry, Montour, Pennsylvania, USA. According to the 1900 census, her occupation was listed as farmer. The census also indicates that she had given birth to five children but only two were still living. Finally, the census tells us that Jane could read, write, and speak English.
Jane married Jonathan DeLong in 1856.