Rachel Jane Day
(1855-1899)
Information about Individual
Rachel Day was born in Baltimore, Michigan on 7 November 1855. The year of her birth, the Agricultural College of the State of Michigan was founded. This was the first land grant college established in the United States. Many of Rachel's descendants graduated from this college which is now known as Michigan State University.
On her 22nd birthday, Rachel married Lorenzo Edward Mudge. After her marriage, she moved to Maple Grove, Michigan which, like Baltimore, is located in Barry County. An 1895 Platt map shows the location of the farm on which she lived until her death.
Rachel died on 9 April 1899. The immediate cause of death was heart failure brought about by a collapsed lung. Tuberculosis was a contributing cause of death. She was buried in Barryville Cemetery which is located in Castleton, Michigan.
Photo Gallery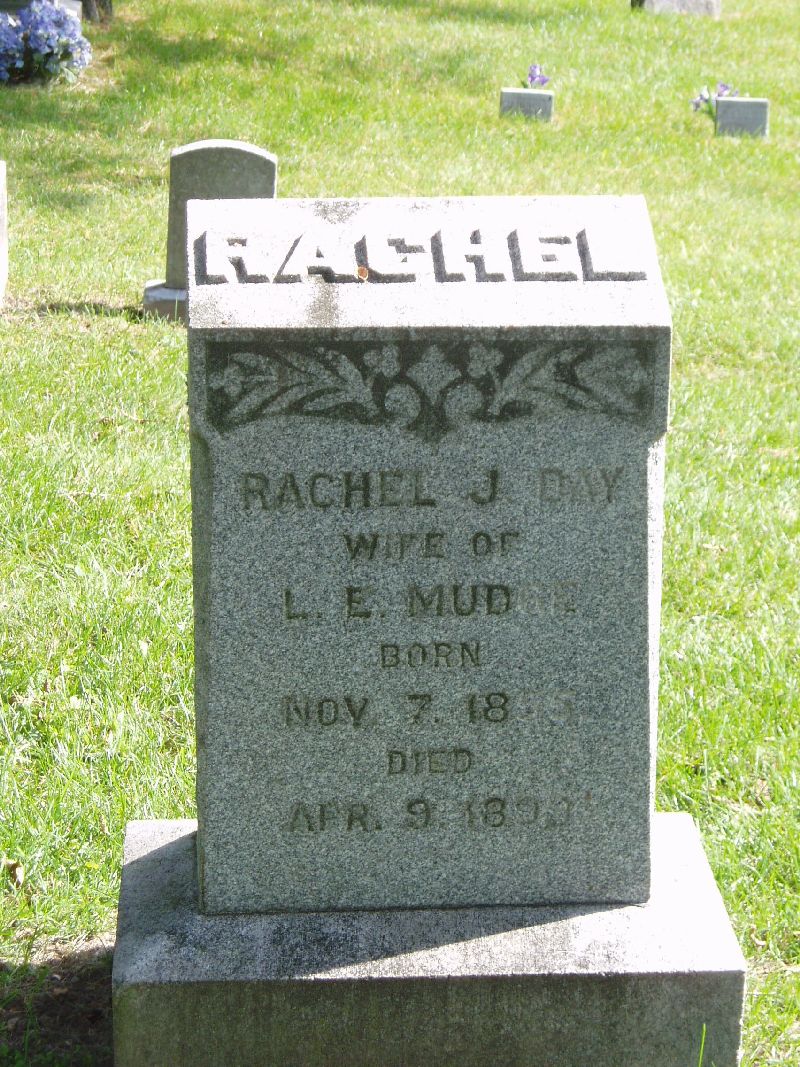 Gravestone for Rachel Day. Photograph uploaded to Find a Grave by Vicki Price Scott.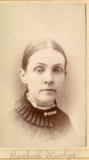 Rachel Day. Uploaded to Ancestry.com jamudge1 originally shared this on 05 May 2013.
Documents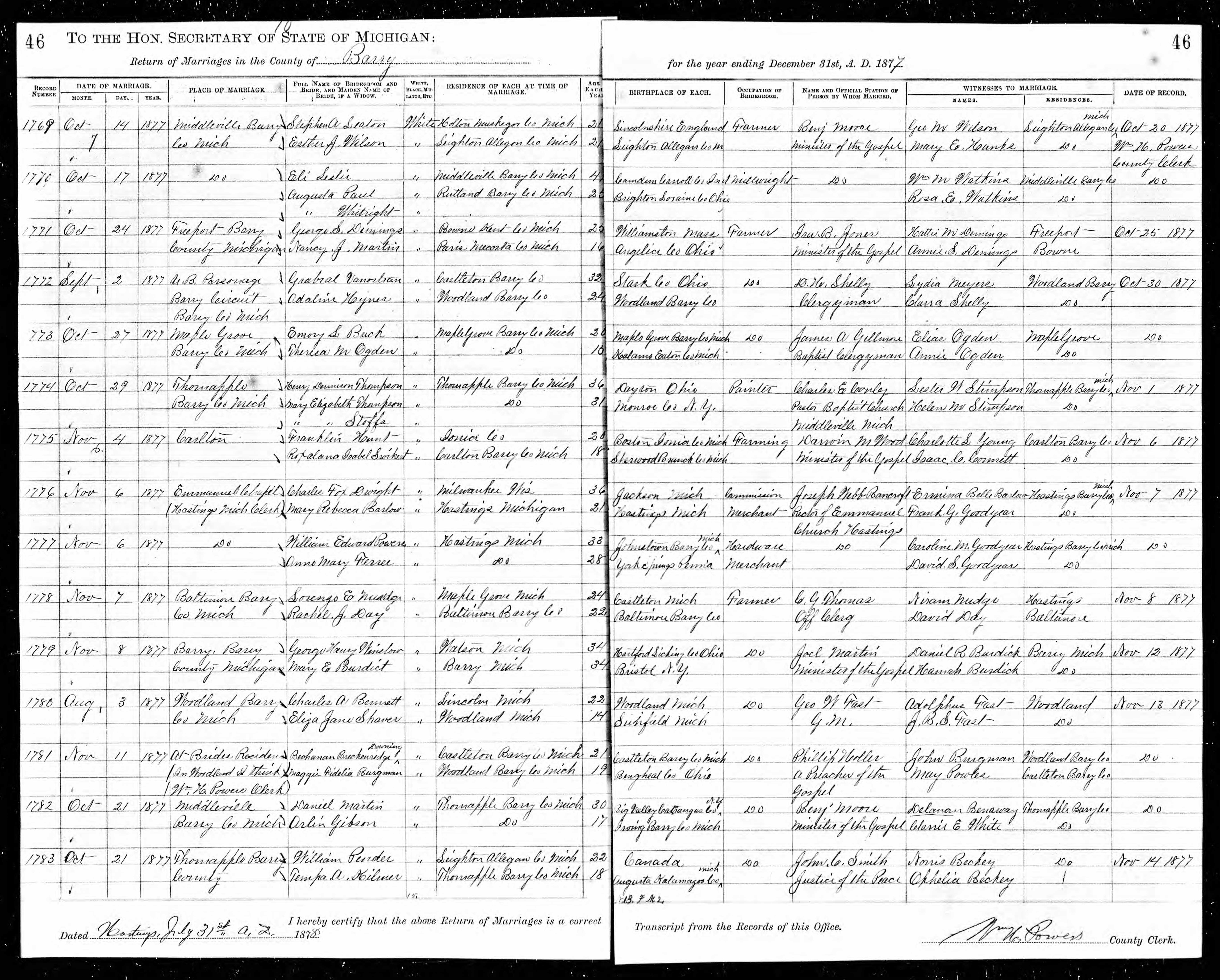 Marriage record for Lorenzo E. Mudge and Rachel J Day.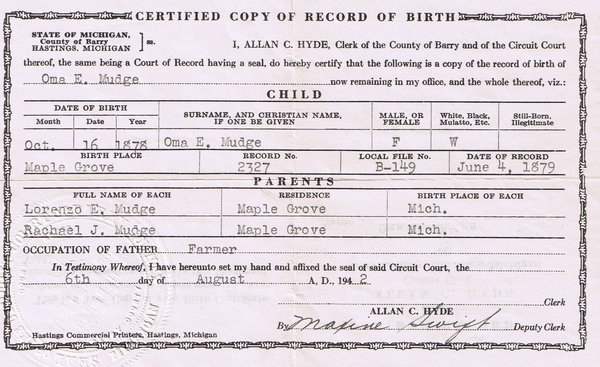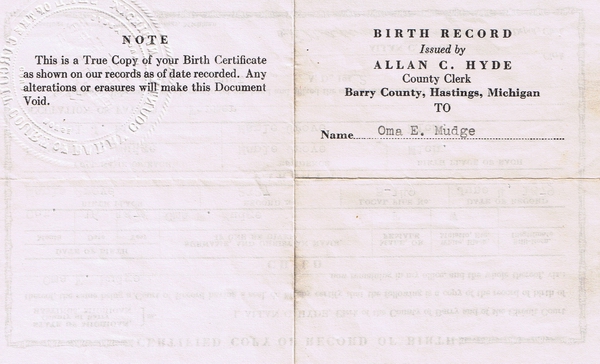 Oma Mudge's birth certificate.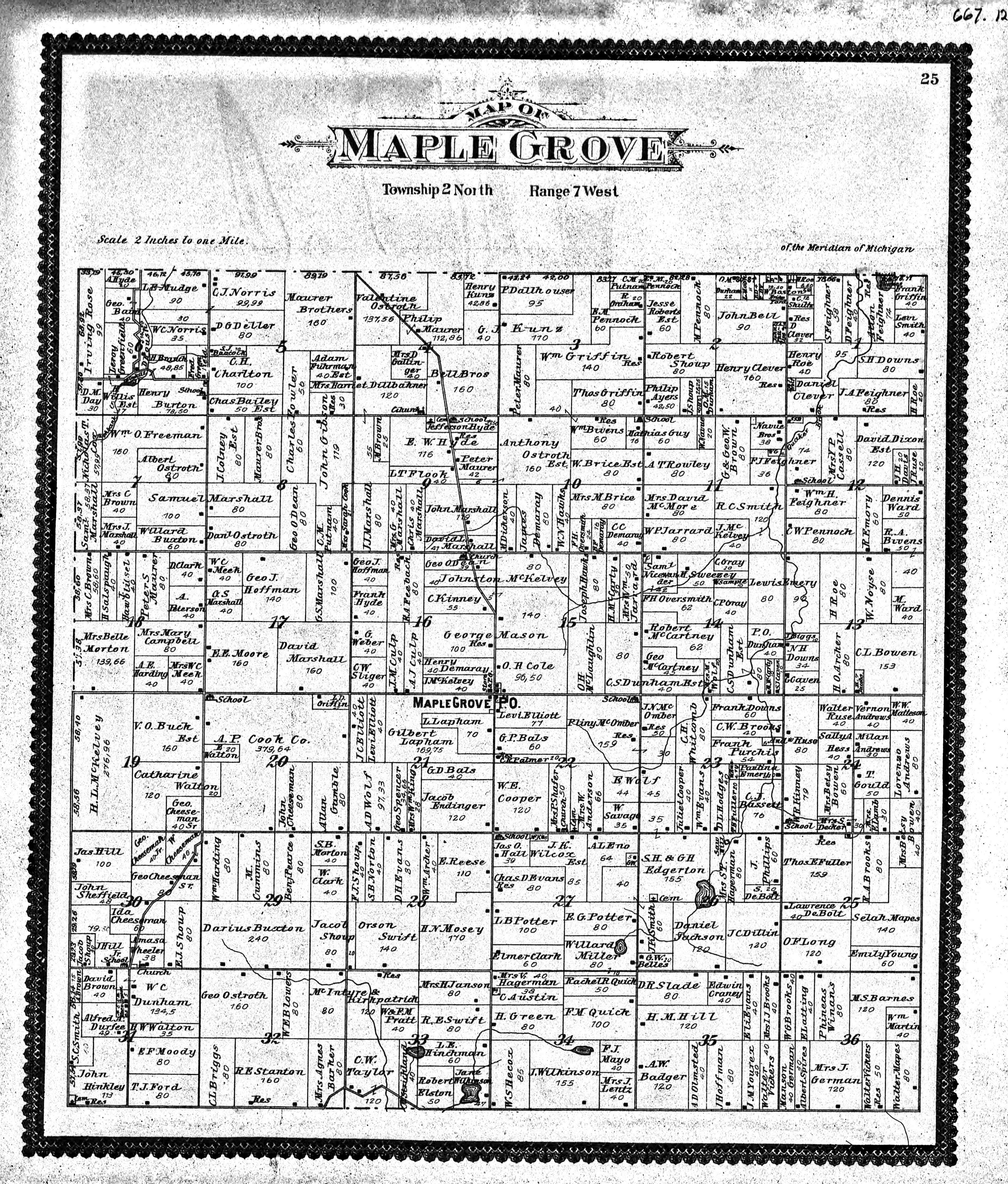 Plat map showing land owned by Lorenzo E. Mudge and Rachel J Day. 1895.
For More Documents
Census Records
Library
Author. Title. Publication Information, Date.