Christine Mary Berg
(1904-1988)
Information about Individual
Christine Berg was born on 28 February 1904 in Auburn, Michigan. She lived in Williams township until she married Clarence Uhlmann on 11 August 1931.
By 1933, they were living at 200 Main Street. By 1935, Christine and Clarence moved to 1020 Nebbobish, Essexville, Michigan where they would live for the rest of their lives.
On 14 March 1957, Christine received her Life Certificate for Teaching Issues from Central Michgian College of Education which is located in Mt. Plesant, Michigan. She retired from teaching in 1970.
Christine was a parishoner at St. John's Catholic Church in Essexville, Michigan.
Christine died on 31 May 1988.
Photo Gallery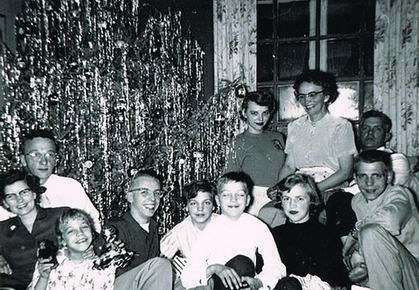 Back Row: Marjorie Uhlmann, Christine Berg, Clarence Uhlmann. Front Row: James Green, unknown woman, Angela Uhlmann, Lyle Uhlmann, Mary Ann Uhlmann, John Uhlmann, Rosalie Uhlmann, and Clarence "CJ" Uhlmann. Christmas 1951.
Documents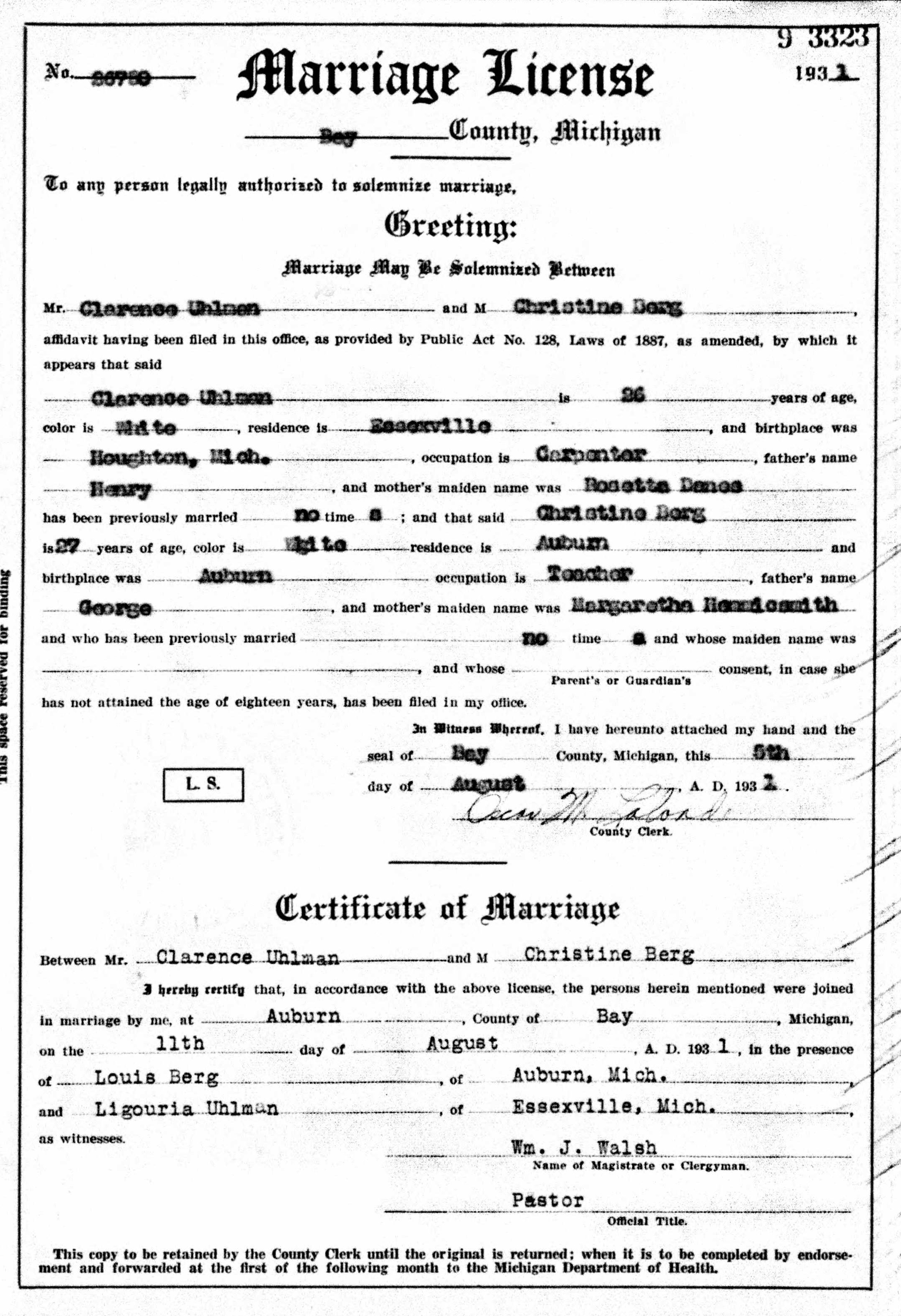 Marriage License for Clarence Uhlmann and Christine Berg.

Obituary for Christine Berg.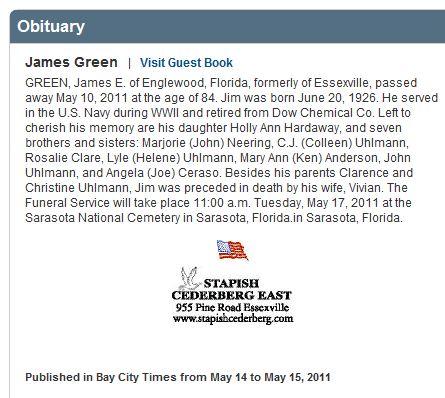 Obituary for James Green published in the Bay City Times. 14 May 2014.
For More Documents
Census Records