Barbara L. Berg
(1887-1914)
Information about Individual
Barbara Berg was born in Germany during January 1887. She emigrated to the United States in either 1887 or 1888.
In 1900, Barbara was living in Williams, Michigan and going to school. In 1910, she was doing housework outside her own home.
Barbara married Lawrence Kehrer on 17 January 1912. They were married in Auburn, Michigan.
Barbara died in 1914.
Documents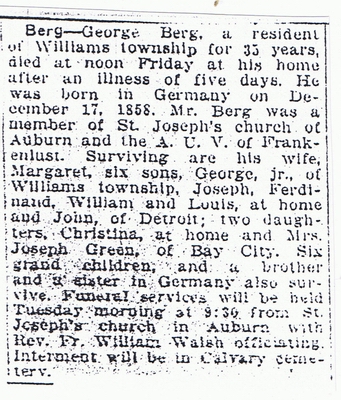 Obituary for George Berg.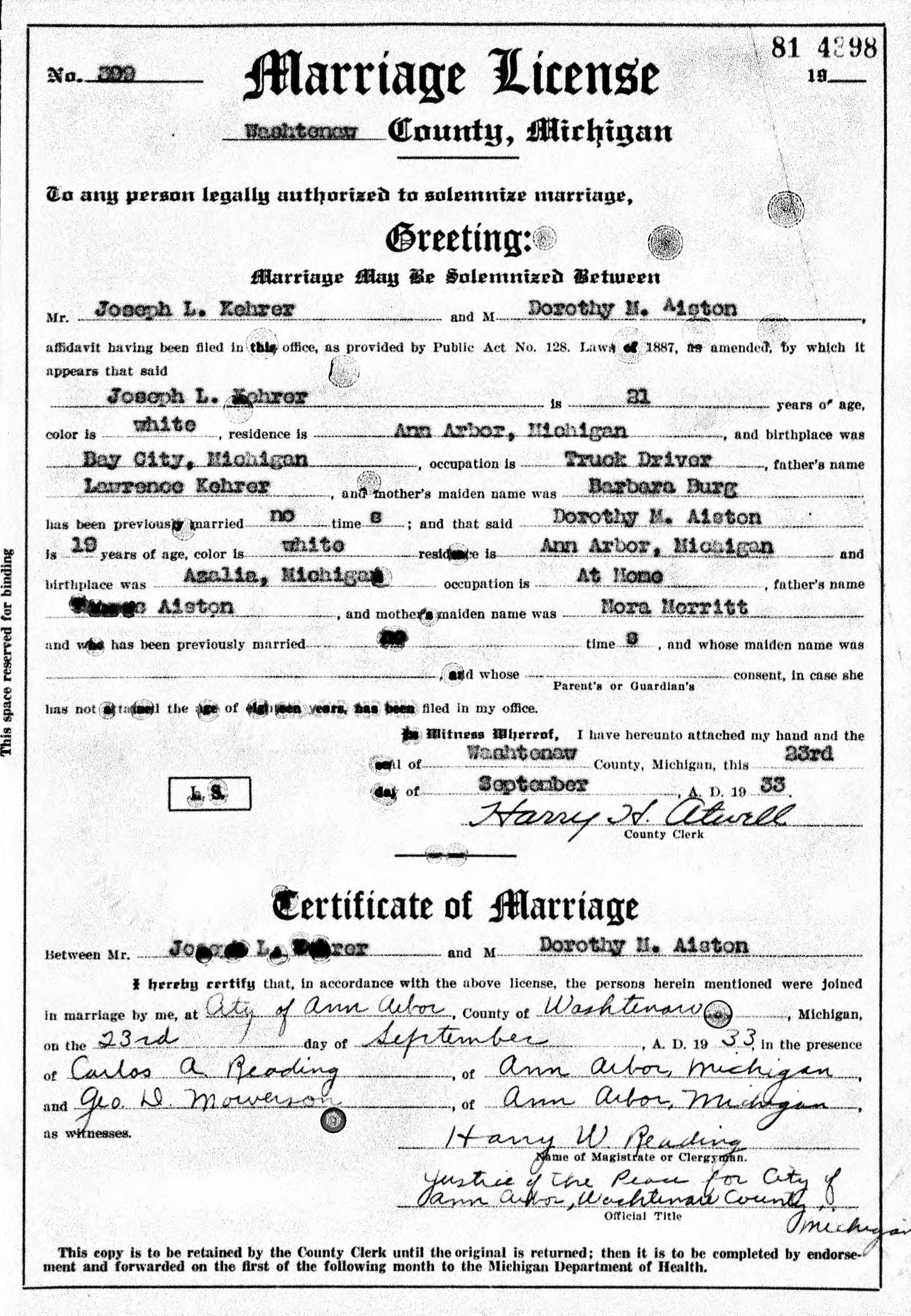 Marriage certificate for Joseph Kehrer and Dorothy M. Aiston.
Census Records